Enrolment
We are so pleased that you want to enrol! Here are the times that we accept enrolments:
| | |
| --- | --- |
| Module | Enrolment open |
| A-FAVP | Anytime - though recommend Spring and Autumn* |
| B modules | Anytime |
| C-SAM Medicine | Aug - Oct |
| C-SAS Surgery | July - Sept |
| C-ECC Emergency & Critical Care | Aug - April |
| C-VC Cardiology | Sept - Feb |
| C-VA Anaesthesia | April - Jan |
| C-VP.1 Pathology | Nov - March |
| C-VP.2 Pathology | Aug - March |
| C-VPH Public Health | March - May or Sept - Nov |
| C-VDI.1 Diagnostic Imaging | April - Jan |
| C-VDI DI Small or Large Animal | Oct - June |
| C-P Pigs | June or Dec |
| C-POU Poultry | June or Dec |
| C-Equine | Sept - Feb |
| C-Veterinary Primary Care | Anytime |
* Although you can enrol for the A-FAVP module at any time, if you enrol in the Spring you can make plans to come to the Induction Day in July. If you enrol in the Autumn, you can make plans to participate in the Webinar Plus: Navigating the A module in October.
Please complete and return an Enrolment Form and feel free to start your studies while we process your enrolment. You can enrol at any time for the A and B modules, however before enrolling on C modules be aware that there is an annual assessment timetable, so enrol on C modules before the assessment cycle begins.
(If you are already enrolled and wish to enrol on additional modules, or pay more fees, please use the online purchase system or the Additional Payment Form.)
If you are wishing to start with a broader view and consideration of professional skills then start with AFAVP which has a set timetable for submissions (quarterly). If you would prefer to focus on more clinically based reports with no specific submission deadlines (you can submit your work at anytime), then we would recommend you start with Module B. We do highly recommend that you do both these modules before you attempt any C modules. Gaining practice and experience of writing essays and reports for the A and B modules will definitely work in your favour when attempting the C modules as the expected standard is very high for the C modules.
You have 2 years to complete one module and can enrol on one or several modules at the same time. If you are aiming to get the whole certificate (6 modules) then you have 10 years to complete it.

To ask more questions about the CertAVP, please email the CertAVP Manager at certavp@rvc.ac.uk or telephone +44 (0)1707 666201.
What experience do I need?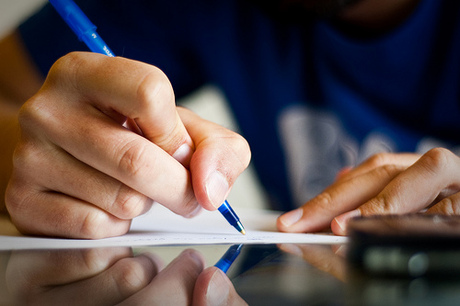 You must hold a veterinary qualification which entitles you to register as a member of RCVS, and you must have at least one year's experience working as a practising veterinary surgeon before enrolling for any module.
In addition, you must also be able to provide evidence of CPD for that period.
If you graduated in 2007 or later you will be expected to have completed the RCVS Professional Development Phase (PDP) before enrolling for any module.
All of the College's English Language requirements are on the website: http://www.rvc.ac.uk/study/international-students/english-language-requirements PGT courses require IELTS 7.0 (the right column).
What if I don't want to do the whole CertAVP but am interested in being assessed in a few modules?
The modular system makes this route perfectly possible and reasonable for candidates who do not feel they have the time or resources to complete the whole Certificate but wish to enhance their learning and engagement in CPD.
All assessing institutions are required by the RCVS to offer all modules for assessment only (i.e. not requiring the candidate to embark on a specific course of study or CPD programme).
If you are interested in obtaining a CertAVP, contact the RCVS to register your interest. The RCVS will maintain a record of your successfully completed modules.
For
more assistance, please email

certavp@rvc.ac.uk

or ring 01707 666201