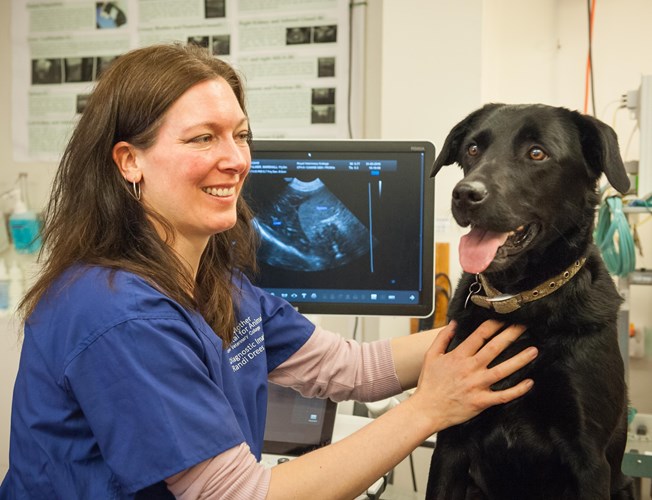 Key Information
CPD Hours: 16 hours
Course Length: Two days
Course Format: A combination of lectures and guided practical scanning sessions
Enrol Now
£949.00
To register your interest please contact us as below.
This course may run again in the future. To register your interest please contact us.
The practicals were very useful and the tutors very helpful in explaining
Course Information
Key Areas
Finding small parts in the abdomen – adrenals, lymph nodes, pancreas
Ultrasound of the neck – larynx, thyroid, parathyroid and lymph nodes
Doppler ultrasonography – evaluating abdominal vasculature with focus on the hepatic vessels, introduction to the shunt hunt
Tissue sampling – fine needle aspiration and biopsy techniques
Review of the larger abdominal organs focusing on sticky points – pylorus, ureters and ureterovesical junction
About this course
We hope to run this course in 2023 but due to ongoing building works we are unable to confirm dates, please register your interest with us and we will contact you once the course is bookable.
Do you want to advance your ultrasound skills to broaden the use of ultrasonography in your practice?
This course will support the small animal practitioner interested in ultrasonography to take their small animal ultrasound skills to the next level.
The course will help to refine scanning techniques for advanced applications in the abdomen and neck. To get the most from this course participants should have attended other ultrasound courses and be reasonably confident in their basic ultrasound skills in evaluating the larger abdominal organs – liver and gallbladder, spleen, kidney, urinary bladder and gastrointestinal tract.
Why do this course?
The course will help you to utilise your ultrasound unit to optimise image quality and give you the confidence to broaden the use of ultrasonography in your practice.
Tutors
Randi Drees, Dr.med.vet PhD DipACVR (Radiology, Radiation Oncology) DipECVDI add RadOncol PGCertAP MRCVS
Associate Professor in Diagnostic Imaging and Head of Service
The Royal Veterinary College

Francisco Llabres-Diaz, DVR DipECVDI PGCertVetEd MRCVS
Senior Lecturer in Veterinary Diagnostic Imaging,
The Royal Veterinary College

Proudly supported by: