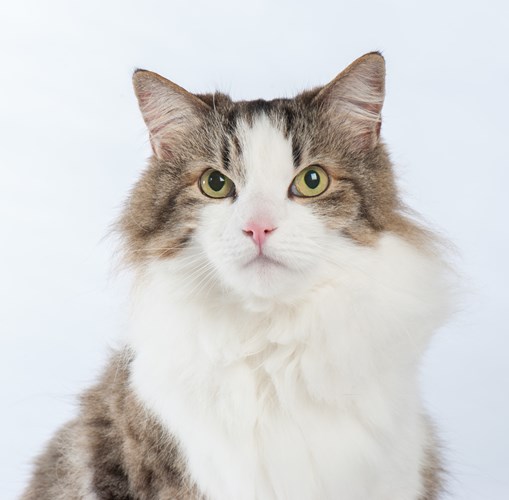 Key Information
CPD Hours: 2 hours
Course Length: Two hours
Course Format: Recorded webinar with a copy of the webinar slides provided
Enrol Now
This course may run again in the future. To register your interest please contact us.
Course Information
Key Areas
Learn how to perform a full examination of the ocular fundus
Learn how to identify patients with ocular fundus disease
Learn what's the fundus appearance of retinal detachment, systemic hypertension or retinal atrophy, amongst others
Become familiar with the most common ocular fundus anatomical variants in small animals
Identify common challenges when reaching a diagnosis
About this course
Do you feel out of depth when examining the ocular fundus in small animals? You are not sure how to perform fundoscopy? Would you like to feel more confident when assessing what is normal and abnormal fundus appearance?
Fundoscopy is an important step of any health check in general practice. While doing fundoscopy you can directly examine the vascular system as well as part of the central nervous system. However, knowledge of how to use the equipment as well as of the relevant anatomy is paramount to perform a complete fundus examination and successfully detect the presence of fundus disease. Moreover, the normal anatomy can vary tremendously amongst different species and between patients within the same species; adding yet another degree of challenge to the veterinary practitioner when deciding is the ocular fundus appears healthy or not. This course aims to help you become more confident when assessing the ocular fundus of small animals, to refresh the normal appearance and anatomical variants of the ocular fundus in dogs and cats, as well as the appearance of the most common ocular lesions, including systemic hypertension. This course is suitable for both experienced and new graduate vets.
If you are seeing regularly elderly cats or dogs for health checks or with systemic hypertension and wish to build your confidence in approaching these patients. This course will help you to improve clinical ophthalmic examination and knowledge of the ocular fundus disease.
A convenient and flexible way to earn some CPD hours without leaving home is to select webinars to view from our extensive library of recorded webinars. Priced at £30 for a 2 hour webinar they are great value for busy practitioners seeking quality CPD at a time of their choice. Participants will receive a handout (slides and/or notes) to support their viewing session and a certificate for 2 CPD hours.
Participants gain access to the webinar for two weeks which allows them to view it at their leisure and convenience as well as review aspects as needed to enhance their learning.
Members of the BVA Young Vets Network receive a 50% discount on our recorded webinars (subject to availability – ten discounted places available per webinar per year).
Tutors
Roser Tetas Pont, LV MSc DipECVO MRCVS
Senior Lecturer in Veterinary Ophthalmology
The Royal Veterinary College