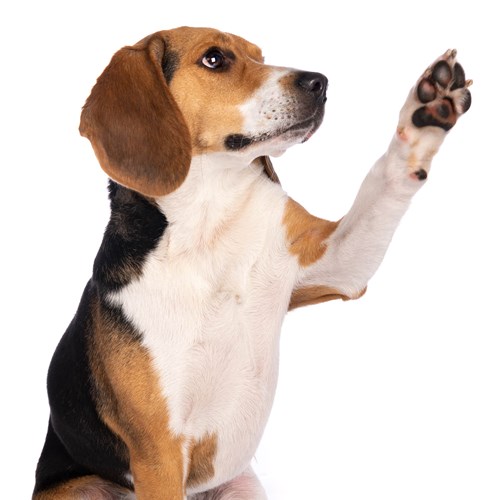 Key Information
CPD Hours: 16 hours
Course Length: Four weeks
Course Format: A mixture of two-hour weekly webinars (which can be viewed live and/or as recorded versions throughout the course), online case assessment exercises, supplementary reading material and tutor-moderated online discussion forums
Course Information
Key Areas
What is the role of breeding in creating confident sociable and
adaptable dogs?
How can new caregivers optimise the emotional health of their pet?
What is the role of cognition in establishing confidence and adaptability?
What is emotional intelligence and how can it be established?
How can the veterinary practice help in the creation of confident sociable
and adaptable dogs?
About this course
The massive increase in the pet dog population during the COVID-19 pandemic has highlighted the need for canine caregivers to have access to the best information to help them raise dogs who are able to cope with domestic life. The veterinary profession has an important role in providing that information and this course will help practice staff to fulfil this role.
This course will explore the theory behind creating emotionally intelligent dogs who can adapt to the challenges of domestic life and live long and happy lives with their human caregivers. There will be an explanation of the health triad approach to behavioural medicine and how the breeding and rearing of puppies can be used to optimise emotional health. The role of the veterinary practice in providing appropriate information for prospective and new canine caregivers will be discussed. Practical tips will be given for supporting caregivers and helping their pets on their journey to being confident, sociable and adaptable dogs.
Why do this course?
You as a veterinary professional have an important role to play in providing suitable information to help clients to get the very best out of their relationship with their pet and give their pet the best start in life. This course will explain the theory behind creating confident, sociable and adaptable dogs and give you practical tips to help your practice offer a quality preventative behavioural medicine service for their clients.
The webinars will run on the following dates from 12.00pm to 2.00pm London time:
Wednesday 12th October
Wednesday 19th October
One-week break
Wednesday 2nd November
Wednesday 9th November
Tutors
Sarah Heath, BVSc PgCertVE DipECAWBM(BM) CCAB FRCVS
RCVS and EBVS® European Specialist in Behavioural Medicine
Behavioural Referrals Veterinary Practice, Chester