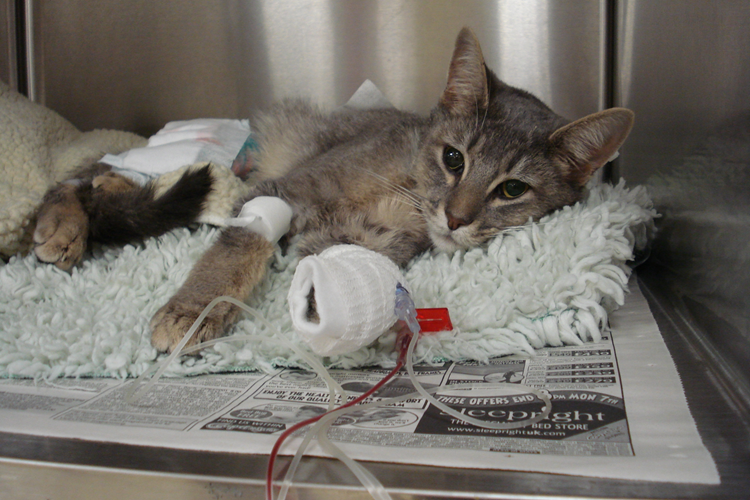 Key Information
CPD Hours: 2 hours
Course Length: Two hours
Course Format: Live webinar with an opportunity for Q&As with the lecturers plus access to a recorded version for two weeks
Enrol Now
This course may run again in the future. To register your interest please contact us.
Course Information
About this course
Do you find emergencies really stressful? This course will work through common canine and feline emergency presentations, helping you to recognise when a patient needs urgent treatment, how to stabilise them and how to investigate further.

Why do this course?
This course will take five common emergency presentations of dogs and cats and talk about how to approach them, increasing your confidence in these situations.
Webinar topics:
Tuesday 6th June: Approach to the collapsed patient
Tuesday 13th June: Approach to the dyspnoeic patient
Tuesday 20th June: Approach to the acute abdomen patient
Tuesday 27th June: Approach to the emergency neuro patient
Tuesday 4th July: Approach to the trauma patient
Webinar will run live from 12.30pm to 2.30pm London time on the above date, including time for questions.
Discount offer:
The cost of one live webinar is £55 or £250 for all five. The discount for booking all webinars will automatically be calculated when the webinars have been added to your shopping basket.
Recorded versions will be available to purchase for £35 each approximately two weeks after the completion of all live webinars.
Tutors
Dominic Barfield, BSc BVSc MVetMed DipACVECC DipECVECC FHEA MRCVS
Associate Professor in Veterinary Emergency and Critical Care
The Royal Veterinary College

Laura Cole, MA VetMB MVetMed CertVPS CertAVP(ECC) DipACVECC DipECVECC MRCVS
Lecturer in Veterinary Emergency and Critical Care Medicine
The Royal Veterinary College

Simon Cook, BSc BVSc MVetMed DipACVECC DipECVECC MRCVS
Lecturer in Veterinary Emergency and Critical Care Medicine
The Royal Veterinary College

Stefano Cortellini, DVM MVetMed DipACVECC DipECVECC FHEA MRCVS
Senior Lecturer in Emergency and Critical Care Medicine
The Royal Veterinary College

Karen Humm, MA VetMB MSc CertVA DACVECC DipECVECC FHEA MRCVS
Associate Professor in Transfusion Medicine and ECC
The Royal Veterinary College