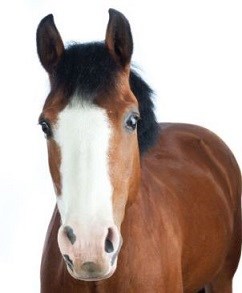 Key Information
CPD Hours: 1 hours
Course Length: One hour
Course Format: Live webinar with an opportunity for Q&As with the lecturer plus access to a recorded version for two weeks
Course Information
About this course
Do you feel you have some gaps in your knowledge about everyday equine ailments? Do you worry whether you're up-to-date with new techniques?
This new set of webinars aims to expand on the courses delivered over previous years to give equine practitioners the most up-do-date information on a range of common equine ailments. The lectures will provide practical information with case examples. The whole course of webinars can be purchased or individual webinars as a "pick and mix" option.
Why do this course?
You will receive up-to-date, in depth and practical information in each subject area from a team of highly experienced and informed tutors.
The webinars will run on the below dates from 12.00pm to 1.00pm London time including a 30 minute registration and familiarisation period prior to the commencement of the lecture.
Webinar topics:
A practical approach to diagnosing foot, pastern and fetlock problems
So it blocks to the joint, what next? Further diagnostics and therapies : Friday 26th February
Forelimb lameness cases: Friday 5th March
Hindlimb lameness cases: Friday 12th March
What am I looking at? Ultrasound of the stifle and hock: Friday 19th March
What am I looking at? Ultrasound of the flexor tendons and digital flexor tendon: Friday 26th March
Which antibiotic for what, by what route and for how long?: Friday 19th November
Upper airways cases – diagnosis, management and outcome: Friday 26th November
Recorded versions will be available to purchase for £20 each approximately two weeks after the completion of the live webinars.
Tutors
Andy Fiske-Jackson, BVSc MVetMed DipECVS FHEA MRCVS
Senior Lecturer in Equine Surgery
The Royal Veterinary College

Nicola Lynch, MVB CertAVP MVetMed MRCVS
Staff Clinician in Equine Surgery
The Royal Veterinary College