We offer you access to online learning support for every module RVC assesses.
Each module has discussion boards, relevant articles, sample essays, sample exam questions, guidance on reflective writing and correct referencing and tips for module preparation, and more!
The benefit of having access to all modules is you can explore C module learning resources while you are enrolled on your A or B module or take advantage of learning resources in another C module that may have relevance to your C module work.
Discussion forums are interactive for all modules and have module leaders and assessors engaging with you, regularly accessing the forums, answering queries and providing questions/topics to stimulate discussion and learning. You are welcome to participate in the discussion forums in any module and to download papers, notes and cases from any module.
There will be recorded webinars available from the module leaders about preparing for the module assessment tasks.
** Please note, for the six Primary Veterinary Care modules, assessed in partnership with Vet Learning, additional learning support is offered directly by Vet Learning. Please contact certavp@rvc.ac.uk for more information. **
Here are some screen grabs from the online support environment 'Learn':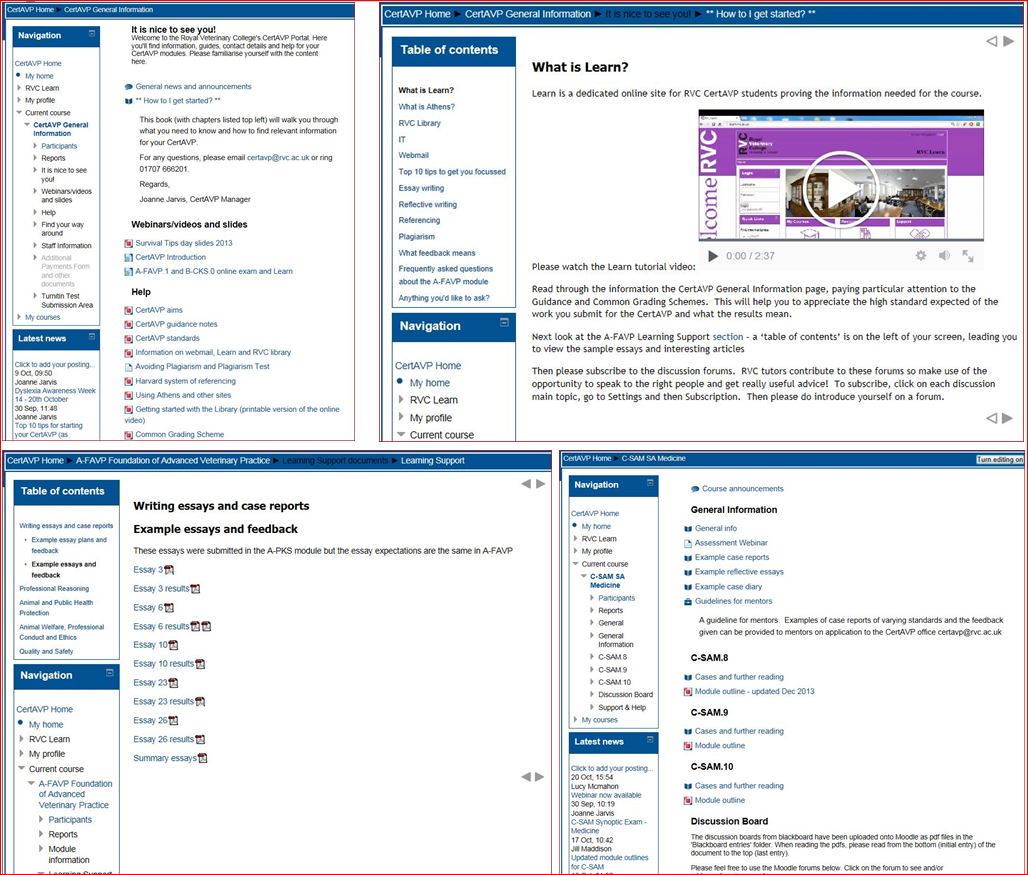 The small print:
Enrolment only on a module will provide you with access to learning support material for that one module. Enrolment and payment of at least one assessment fee will provide you with access to learning support material for all modules.
For
more assistance, please email

certavp@rvc.ac.uk

or ring 01707 666201