CertAVP view from the finishing line
.................................................................................................................
Experiences from candidates who have passed the CertAVP:
Baldwin Magadza enrolled in February 2011 and passed his final C-SAM modules in October 2016.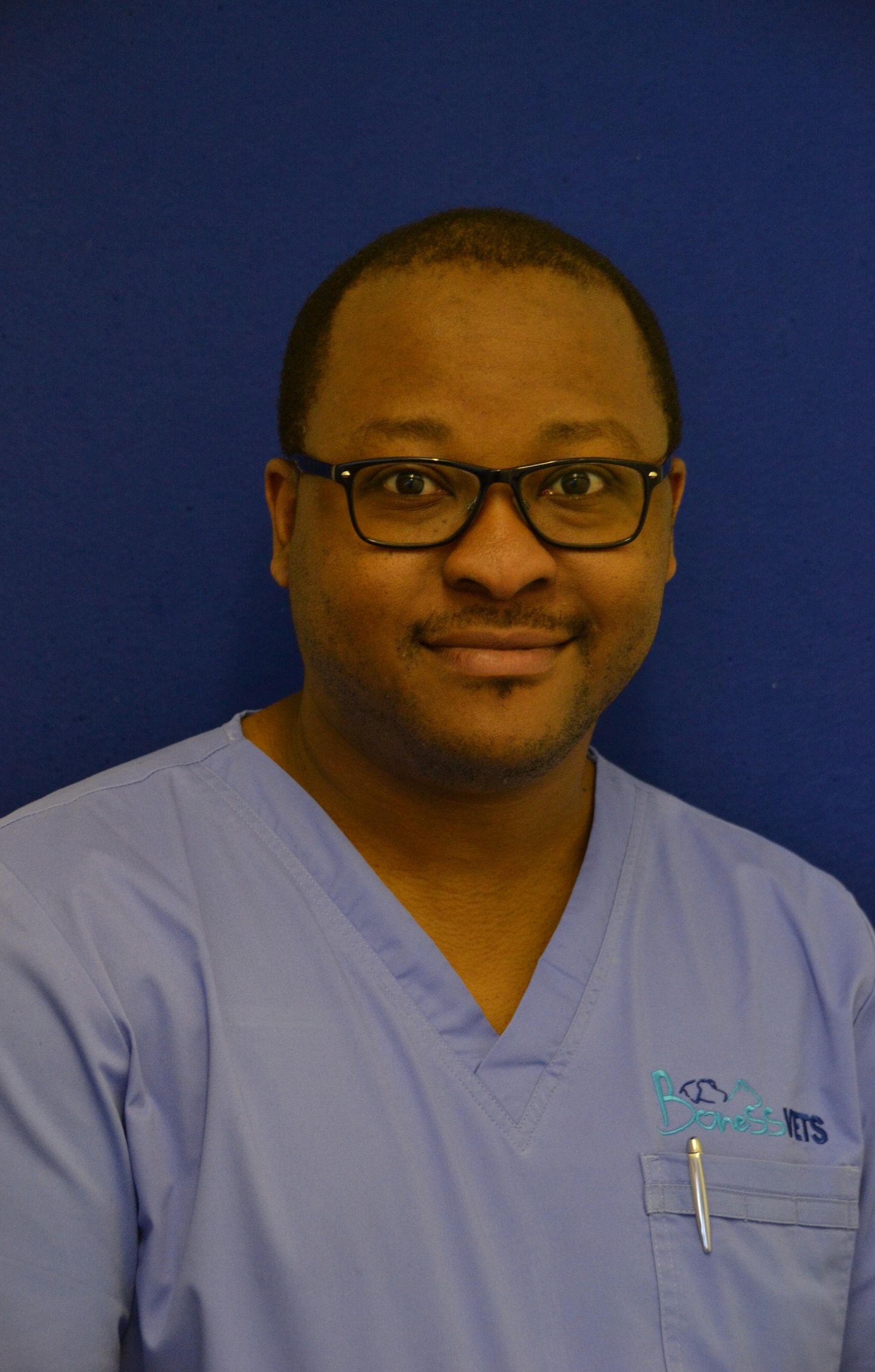 When I started the CertAVP course I initially underestimated the amount of work required. I thought it was merely a question of reading a few texts, reproducing what I'd read and moving on to the next task (undergraduate work). The CertAVP however is a lot more than that. It teaches you to question what you read, question "anecdotal practices" that we all see and do in practice everyday without a second thought, and challenges you strive for a gold standard. I initially didn't see the relevance of the first module as I was only interested in getting my certificate in small animal medicine. It however all makes sense in the end. During the course of my studying I got promoted to a management position at work and all those questions on communication skills, business management and even work-life balance suddenly became very relevant. Clinically I feel a lot more confident in my judgement and in my management of cases. CertAVP in my opinion, is the most complete post-grad certificate on offer at the moment, and once you've completed this, how far you advance in your career afterwards is entirely up to you! Think of it as a gateway to the next level of practice.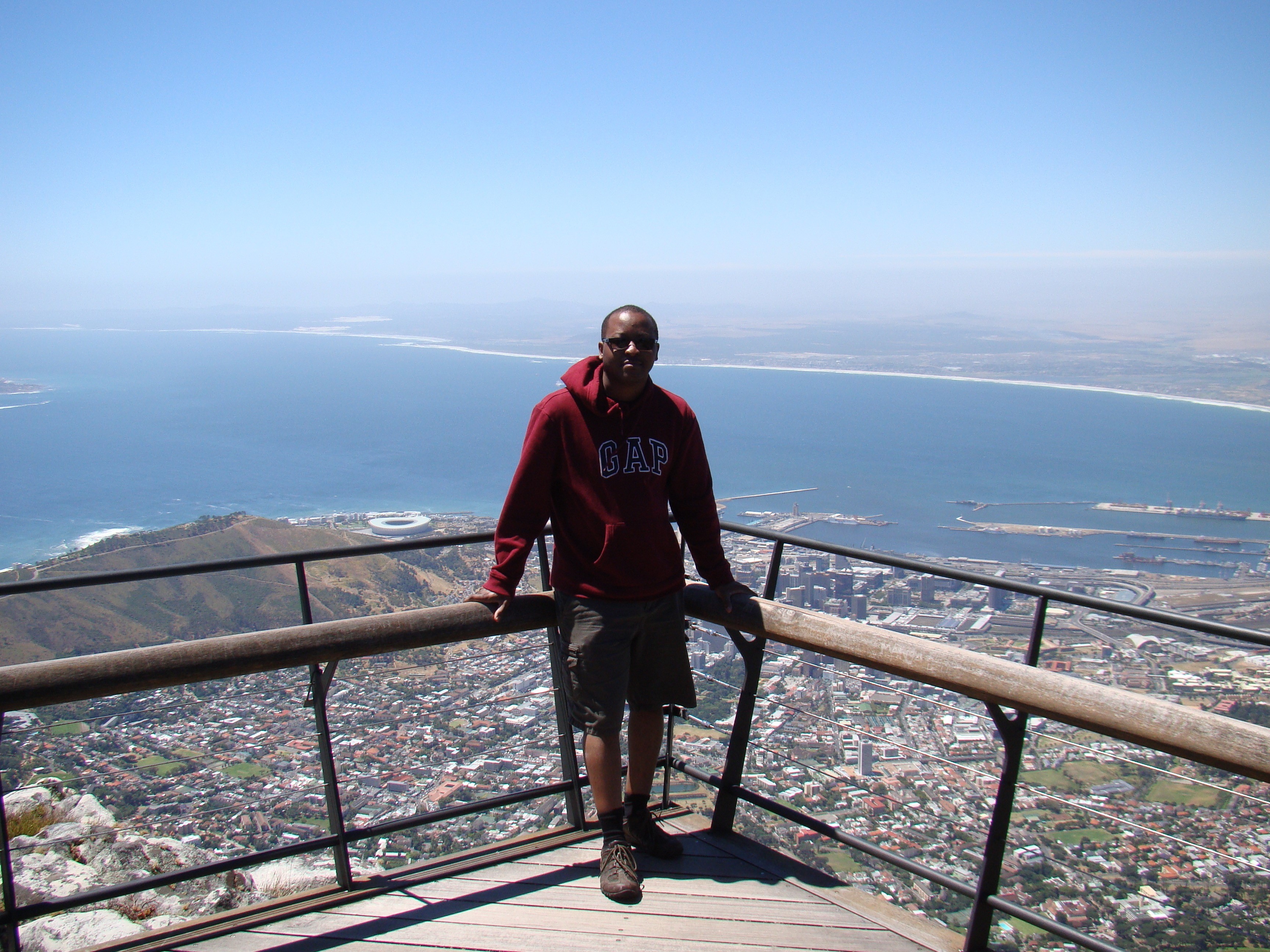 Riccardo Minelli DVM MRCVS
Enrolled January 2009 and completed February 2016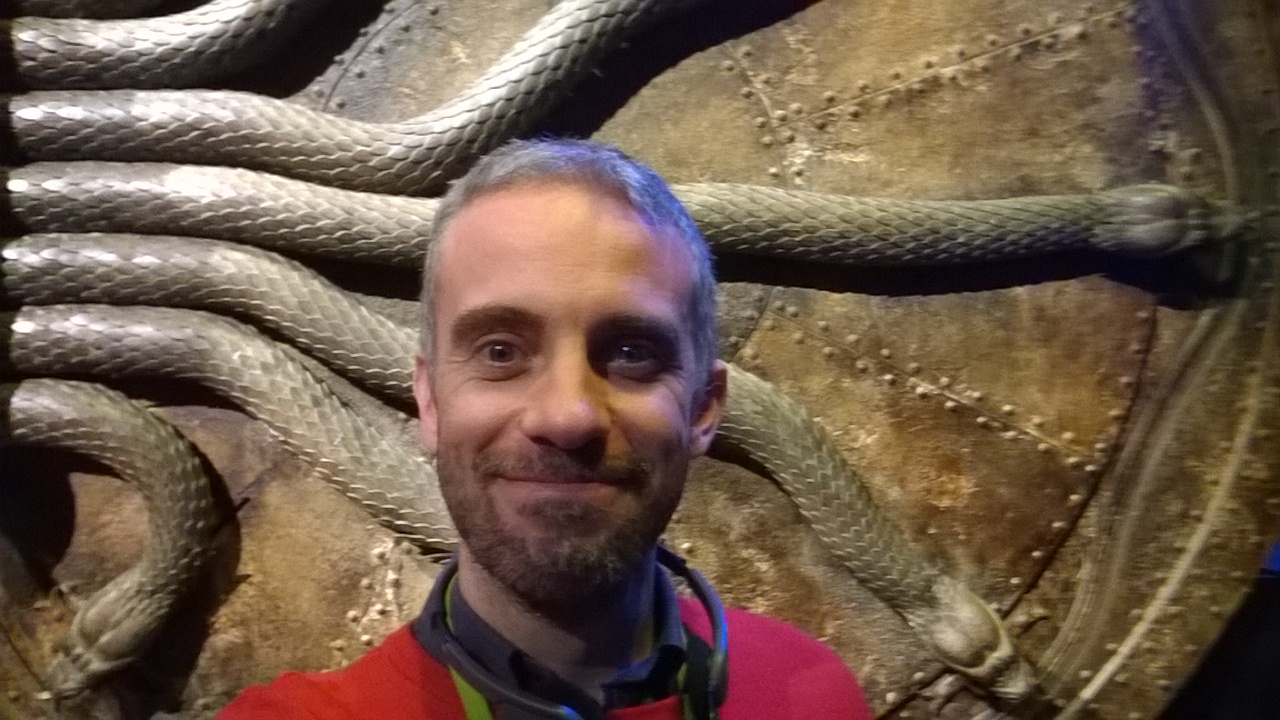 I started working towards the CertAVP soon after moving to the UK and I had no idea what was expected of me. I still remember vividly my first conversation with Joanne and I was asking silly questions such as what is "a next of kin" on the enrolment form - I had no idea what it was. Joanne is very nice and helpful so don't be afraid to contact her when you are stuck!
I was initially taken by surprise by the subjects in the A module as I was expecting strictly 'clinical' workload and with some years of practice behind me I was convinced it would have been a fruitless exercise, but in reality I found them extremely useful, particularly for a clinician used to a 'different' way of practising veterinary medicine as it can be in the rest of Europe.
The structure of essays submission allows complete freedom in organising study/writing time which can be tailored around a busy lifestyle, although I can see how some people may require a more structured or guided approach to get to the end.
The B modules get closer to the 'clinical' areas most people enrolling for a certificate strive for, although still maintaining a wide spectrum covering aspects like anaesthesia or surgical asepsis which may not necessarily be related to the main designation one would aim for (medicine in my case), but still form a solid knowledge backbone for an experienced clinician. Similarly to the A module, there is freedom to schedule the work and submit individual case reports independently, although if momentum is lost, it is easy to procrastinate and end up struggling to complete.
With the C modules, as anticipated, the level expected raises significantly and with it the time and commitment required to complete. Differently from the other modules, there is only one submission deadline per year, hence all the work needed to be scheduled in view of submitting in time. Needless to say the last few weeks can become hectic.
The feedback provided is invaluable and all the CertAVP at the RVC revolves around this, hence it is important that it is accepted constructively; for me it has been difficult at times and not without disagreement with some of the examiners, although overall it has still helped massively towards the final goal. The knowledge requested in the final exams are of high standard as one would expect, but not impossible, although a little more time would definitely help. Get ready to write fast!
In the end it took me ages to complete, not only due to the busy lifestyle, but due to unforeseen obstacles (among which a hard drive failure with massive data loss), but it was definitely worth it. Would I do it again? Absolutely, although with hindsight I would schedule my work better (and organise better back up system!). If self organisation and schedule is your strength, you are committed and willing to motivate yourself and are willing to take feedback seriously and constructively, the CertAVP at the RVC is definitely for you.
Rebecca Secluna BVetMed CertAVP(GSAS) MRCVS
Enrolled September 2008 and completed September 2013
I found the format of the CertAVP via the RVC suited me well as I could fit study around work and childcare, and I was able to spread modules over several years. The A and B modules got me back into the routine of study and I gained familiarity with online resources which have changed so much since I was an undergraduate. The C modules were more interesting as I was studying the areas that interested me most.
Harriet Thomas VetMB MA MRCVS
Enrolled June 2008 and completed September 2010
Essay-based Module A covered topics as diverse as welfare and ethics, practice management, communication skills and health and safety. The daunting task of essay writing several years after leaving vet school was greatly facilitated by the online support offered by the RVC alongside this module in the form of a discussion board shared by other candidates and email advice from module administrators. A further source of support came in the form of feedback based on essay plans from the module examiner which made sure that I wasn't miles off the point in my interpretation of the set essay titles.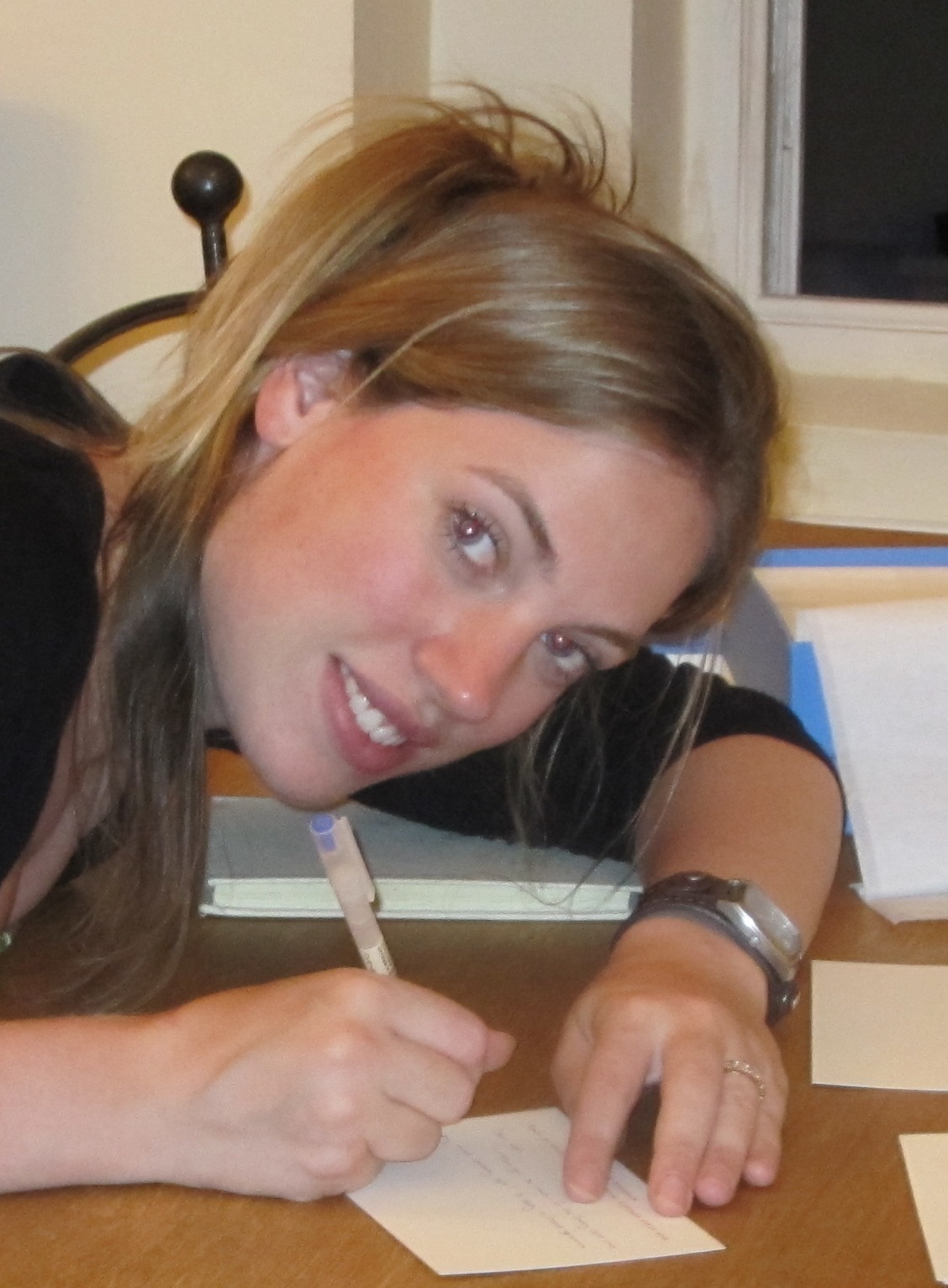 After completion of module A, I moved on to Module B in which I chose the Small Animal Practice option. This consisted of more clinical material and was useful in highlighting a logical clinical problem solving approach. This was explained in detail with practical examples when I attended a CPD day at the RVC provided by the course organiser. This approach whereby a problem list is constructed and ordered based on history and clinical signs and then narrowed down to a relevant body system and then a list of differential diagnoses has been useful not only for passing the module but also in complicated clinical cases encountered in practice. Module B essays whilst being clinically focussed are still very broad and cover medicine, surgery, anaesthesia, diagnostic imaging and clinical pharmacology.
The second part of module B was an internet exam which seemed to be a feat of technology and was launched this summer. The timing was carefully chosen so that people in different time zones would be able to participate! The infrastructure was tested twice before the real exam and worked well on the day. The internet exam format was super efficient at marking such that I received my grade for the exam immediately after I clicked the 'submit' button. It felt very bizarre to have completed an exam alongside several other people and received the results within 1 hour without actually seeing another soul and without leaving my front room. Such are the wonders of modern technology!
I chose the three emergency and critical care modules for section C and it was really exciting to be able to study in depth a subject which truly fascinates me and which has not previously been offered as a certificate subject. Each is run as a stand-alone module but there is some cross over and I would highly recommend sitting all 3 for a rounded take on the subject. Online support was in the form of a discussion board which had direct input from the course organiser. Current papers from the Journal of Emergency and Critical Care were highlighted including a hilarious study looking at the correlation of emergency cases with Friday 13th and the full moon – I'm sure this has crossed every emergency clinicians mind when dealing with a ridiculously busy night on call when you can certainly believe some of the clients have been affected by celestial activity!
The written work comprised case reports, case logs and reflective essays as well as an essay discussing a current area of human critical care with direct veterinary relevance. Because the field of human critical care is much more established than its veterinary counterpart, reviewing human studies can offer greater insight into corresponding veterinary conditions. I looked at a fascinating paper on the crystalloid/colloid debate in sepsis which has obvious direct veterinary relevance. The case log and guidelines for the three written exams held over 3 consecutive days, placed emphasis on practical techniques and clinical approach to cases rather than on esoteric theoretical concepts.
I completed the Cert AVP in 2 years. In this time it has allowed me not only to improve my understanding of emergency and critical care but also to revolutionise my approach to complex medical cases. An unexpected outcome has been enhancement of my awareness of veterinary management issues and approach to welfare and ethical problems and after writing 27 essays and case reports, I have definitely overcome any fear of essay writing!
Elaine Ng VetMB MA MPhil MRCVS
Elaine lives in Hong Kong; she enrolled June 2009 and completed May 2011
I am delighted to have passed the CertAVP. It has been a valuable and rewarding experience.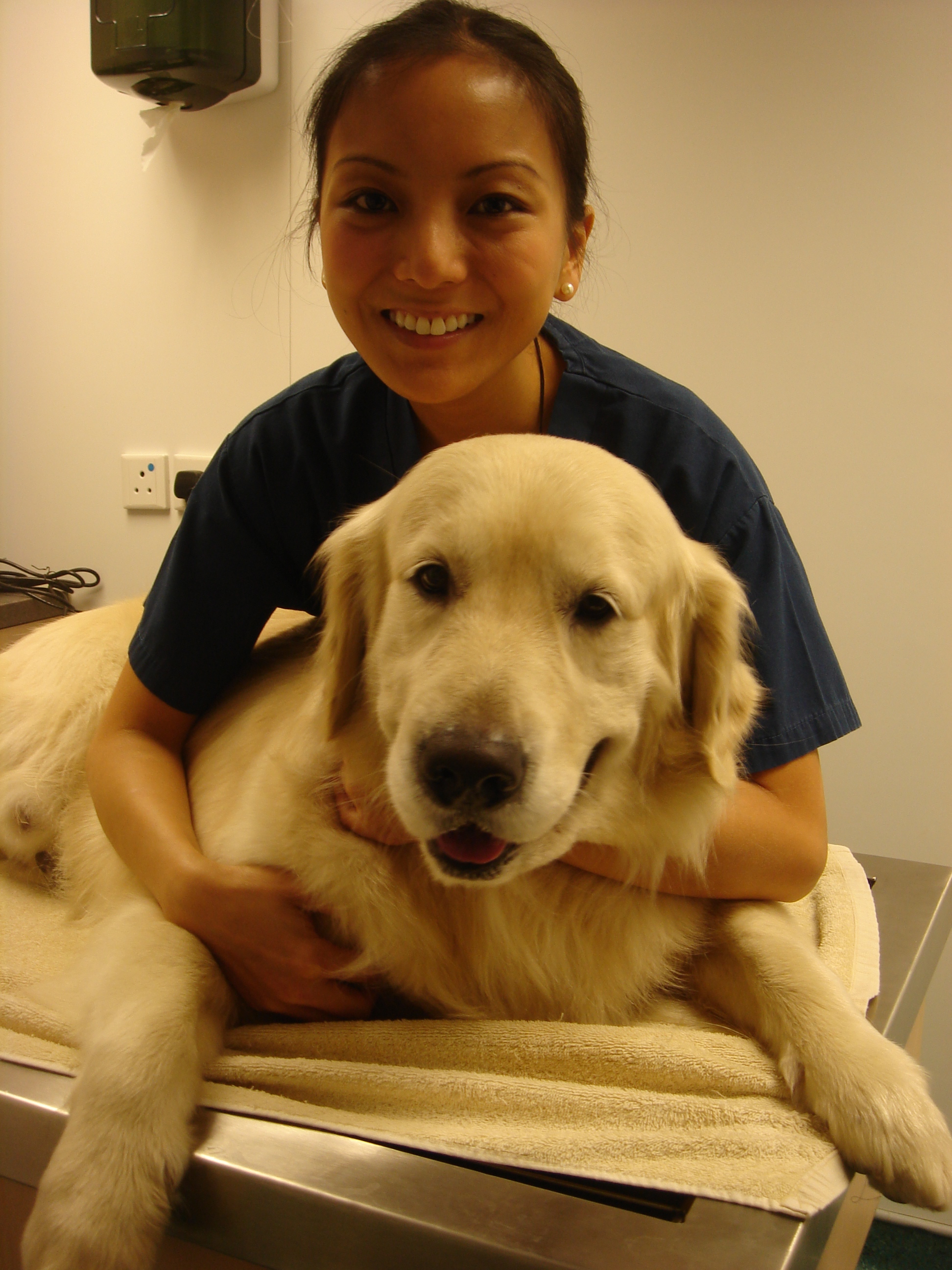 It is never easiest to achieve CPD for an overseas practitioner, especially when it comes to acquiring new qualifications. Some of the difficulties I found in the process included a lack of veterinary libraries, bookshops for veterinary textbooks, instructional conferences, and also the lack of study peers and, available and supporting supervisors. I was working towards the traditional certificate initially, but due to an unfortunate circumstance missed the opportunity to complete it. As it was being replaced by the new CertAVP, I was unable to enrol in the former again. I had my case reports and case logs well formulated by this time however, and I was determined to overcome any obstacles that laid ahead to work towards the new CertAVP qualification.
Even though at first sight the CertAVP might appear less demanding than the traditional certificate, I would argue that it is not any less demanding. Besides the modular structure, the new requirements differed from the traditional in two main ways.First, we need to exhibit not only specific-veterinary knowledge, but also a general knowledge base in areas that affect our professional lives, such aswelfare, ethics, marketing, communication skills, legislation, and management. Second, the new system required personal reflection and review of our professional work. The required essays were specifically designed to promote self-reflection, and to elicit thought-provoking considerations.This is actually the part I found most challenging.
The CertAVP has actually shifted my perspective of CPD, and learning as a whole. It is not only about attending courses, reading journals, or performing specific academic tasks and passing exams. It is about developing ourselves as people and professionals, and the CertAVP program further helps to foster a deeper understanding of the veterinary industry as a whole.I feel well equipped now to pursue my career with the added advantage of the CPD qualification.
Adrian O'Shea MVB MRCVS
Enrolled in April 2008 and completed September 2011
My decision to undertake a Cert AVP was based on a personal desire to advance myself professionally, clinically and academically. While I was well aware from the outset that studying towards a Cert AVP involved extensive background reading in areas such as small animal medicine, diagnostic imaging and pharmacology, it was always my intention to focus on surgery in my final module. While I have always had a passionate interest in both orthopaedic and soft tissue surgery, studying towards a Cert AVP has allowed me to greatly expand the range of surgical procedures I can offer my clients and their pets. For example I am now in a position to offer a wide variety of advanced soft tissue reconstructive techniques, which have become instrumental in the successful treatment of many of my surgical oncology cases. Arthrodesis techniques and Tibial Tuberosity Advancement surgery for cruciate disease regularly now feature among my orthopaedic caseload. It cannot be disputed that with falling household incomes and with insurance premiums becoming increasi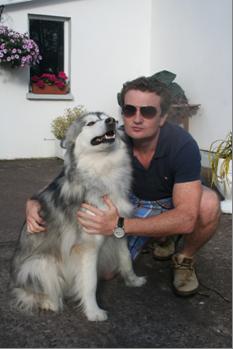 ngly more expensive often to the point of being prohibitively so, referral to specialist veterinary surgeons is frequently no longer an option. It is therefore imperative, in my opinion, that as a veterinary surgeon in first opinion veterinary practice, I am proficient in a wide variety of advanced surgical techniques.
I must admit that I found the prospect of writing essays on such matters as communication, multidisciplinary teams, staff appraisals and veterinary ethics a little daunting, however once I put pen to paper I was able to progress through the module with relative ease. Certainly being involved at managerial level for the past number of years made the task easier and enabled me to draw on a wealth of previous experiences. On reflection the module A was extremely rewarding. For example, I now not only use my practice management system for the recording of clinical details and the analysis of financial data, but I find it invaluable in the area of clinical audit. It enables me to systematically critically analyse the quality of care we offer our patients and in doing so, make necessary adjustments through regular multidisciplinary team meetings and staff appraisals.
I chose the Small Animal Practice option for module B and thoroughly enjoyed writing case studies in medicine, pharmacology, anaesthesia, diagnostic imaging and surgery. The summary essay involved both self-reflection and critical appraisal, which were to become an integral part of the essay writing in Module C.
Module C was a mixture of case diaries, case reports, essay writing and finally two written exams. I completed the 'core' surgery module first and then chose an orthopaedic and soft tissue surgery module. This involved extensive reading in areas I am passionately interested in. Studying for these modules has undoubtedly changed the way in which I approach and investigate cases and it has enabled me to employ more complex and challenging surgical treatment options where appropriate.
In conclusion I found the Cert AVP to be a thoroughly rewarding experience from start to finish. I'm glad I chose to be assessed by the RVC. Joanne Jarvis the Cert AVP manager was always extremely knowledgeable and made every effort to offer prompt support when required. Apart from gaining a valuable postgraduate qualification, the process has without question changed the manner in which I approach my work. It has not only given me a great deal of personal satisfaction but through constant reflection and critical appraisal, it has given me the impetus to greatly improve my practice and in doing so contribute greatly to the level of service I offer my clients and their pets.
Sarah Mason BSc BVSc PhD MRCVS
Sarah enrolled in the CertAVP in 2008 and completed August 2012
I started the CertAVP in 2008. I decided to enrol with the RVC for all of my modules as I thought it would be more streamlined to work with just one provider. I liked the modular structure of the qualification; as a relatively new graduate when I started I considered doing various combinations of clinical modules before finally focusing on medicine.
I did the modules in order, I found module A quite useful and most of the topics were interesting. It was a good way of developing a thorough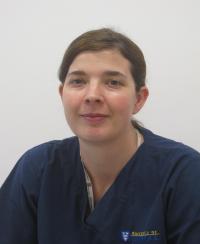 understanding of my professional role before progressing to clinical case reports and it definitely gave me more confidence at work. The B module was helpful for getting into the way of writing case reports and I particularly enjoyed the therapeutics part of the module.
I took three C modules in Small Animal Medicine, starting in 2009. I completed and passed one of the modules in 2010, and the other two in 2011. This was partly because I wanted to "test the water" with the first one and partly because it took me longer to collect the cases for the others. Each module comprised three case reports, a log of 50 clinical cases, a reflective essay and a one hour written exam.
Finally I took the RCVS synoptic exam in September 2012 and was very pleased to pass as this was one of the most nerve racking experiences of my professional life. The exam comprised half an hour to look over the material for three clinical cases, and then an hour of oral examination of the three cases.
Overall I would recommend the CertAVP, I enjoyed the experience. The qualification provides a structured and manageable system to improve your knowledge and professional skills. The RVC CertAVP is essay based and the time limits on each module are broad, which means you can fit the work around your other commitments.