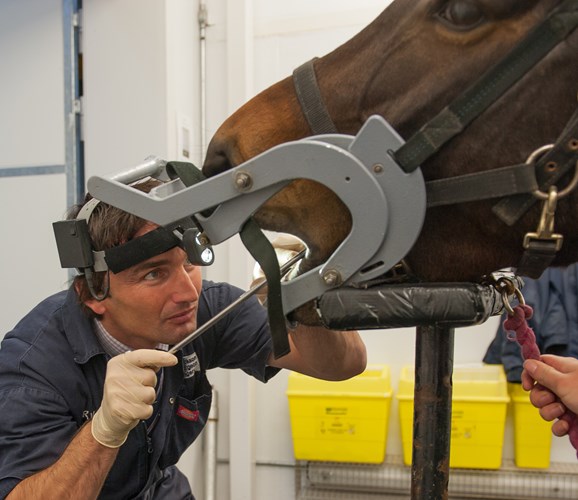 Key Information

Equine Lecture

Recorded Equine Lecture
Course Length: Two hours
Course Information
About this course
These lectures are designed for horse owners, riders and anyone with a passion for horses.
Now available as a recorded lecture. Please note bookings are only via the website.
In this lecture Harold Hodges and Jen MacAlpine, two of the RVC's Equine Practice vets, will discuss the importance of the equine dental exam, what to expect during the dental procedure and the commonly encountered problems in equine dentistry. They will give useful insight into how to identify the early signs of disease, what to do when a problem is detected and what can be achieved on the yard.
The other lectures in this series will be available to book as onsite lectures or you can purchase the recording after the lecture has taken place:

Managing arthritis in the horse - Wednesday 7th December
2022 lectures now available as recordings:
Exploring equine back pain – Wednesday 2nd February
Experiences from Tokyo 2020 - Wednesday 5th October
Tutors
Harold Hodges,
Equine Practice Assistant
The Royal Veterinary College

Jennifer MacAlpine, Equine Practice Assistant
The Royal Veterinary College