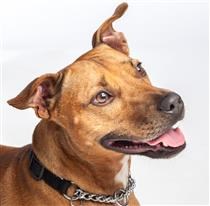 Key Information
CPD Hours: 16 hours
Course Length: Four weeks
Course Format: A mixture of weekly webinars (which can be viewed live and/or as recorded versions throughout the course), self-assessment/reflection exercises, supplementary reading material, and tutor-moderated online discussion forums
Enrol Now
This course may run again in the future. To register your interest please contact us.
I am very glad I have done this course prior to embarking on the A module essays - it has completely changed how I will think about them!
Course Information
Key Areas
Reflective practice: why to do it, how to do it, and how to benefit from it
Bringing principles of ethical reasoning into routine veterinary challenges
Problem-solving communications
About this course
This course has been reformatted and is now offered as a Recorded Webinar Plus anytime course - Recorded Webinar Plus: Navigating the A module
Are you struggling with the CertAVP A module - not sure what it's about, what relevance it has to your clinical practice or just unclear how to get started?
The A-FAVP module is designed to promote and develop the skills that are intrinsic to the successful veterinary professional and the advanced practitioner – application of an expert body of knowledge, and making decisions in challenging situations. This course is intended to support both of these outcomes.
The most important, and most satisfying way to succeed in the A module at the RVC is to be able to connect the A module skills to the cases and situations you experience in your own veterinary practice. The focus of these four weeks will therefore be on how to apply these concepts to your own professional experience. Help will be given on reflective writing, professional reasoning and decisionmaking, resolution of ethical dilemmas and managing challenging situations.
Why do this course?
You will build confidence in tackling the essays in the CertAVP A module, starting by building an appreciation of why this module is important to the advanced practitioner.
There is a discounted fee on this course of £69 for existing RVC CertAVP candidates.
Tutors
Elizabeth Armitage-Chan, MA VetMB DipACVAA FHEA PhD MRCVS
Reader in Veterinary Education
The Royal Veterinary College