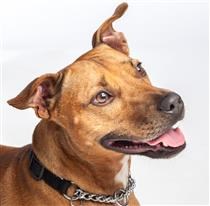 Key Information
CPD Hours: 16 hours
Course Length: Four weeks
Course Format: A mixture of one hour weekly webinars (which can be viewed live and/or as recorded version throughout the course) and tutor moderated online discussion of related topics. Discussion will be facilitated in such a way as to help delegates develop their skills in reflection, problem-solving, ethics and professionalism, which will be beneficial in writing A module essays
The tutor had a wonderful encouraging manner and depth of knowledge of subject
Course Information
Key Areas
Reflective practice: why to do it, how to do it, and how to benefit from it
Bringing principles of ethical reasoning into routine veterinary challenges
Problem-solving communications
About this course
Are you struggling with the CertAVP A module, not sure what it's about or unclear how to get started?
The A-FAVP module is designed to promote and develop the skills that are intrinsic to the successful veterinary professional and the advanced practitioner – application of an expert body of knowledge, and making decisions in challenging situations. This course is intended to support both of these outcomes. The most important, and most satisfying, way to succeed in the A module is to be able to connect the A module skills to the cases and situations you experience in your own veterinary practice. The focus of these four weeks will therefore be on how to apply these concepts to your own clinical experience. Help will be given
on reflective writing, professional reasoning and decision-making, resolution of ethical dilemmas and managing challenging situations.
Why do this course?
You will build confidence in tackling the essays in the CertAVP A module, starting by building an appreciation of why this module is important to the advanced practitioner.
There is a discounted fee on this course of £49 for existing CertAVP candidates. Please contact the CPD Unit office on 01707 666865 to book your place.
The webinars will run on the following dates from 12.00pm to 2.00pm GMT including a 30 minute registration and familiarisation period prior to the commencement of the lecture.
Webinar dates:
Tuesday 6th November
Tuesday 13th November
Tuesday 20th November
Tuesday 27th November
Tutors
Liz Armitage-Chan, MA VetMB DipACVA FHEA MRCVS
Senior Lecturer in Veterinary Education
The Royal Veterinary College

Relevant CPD courses you may find of interest