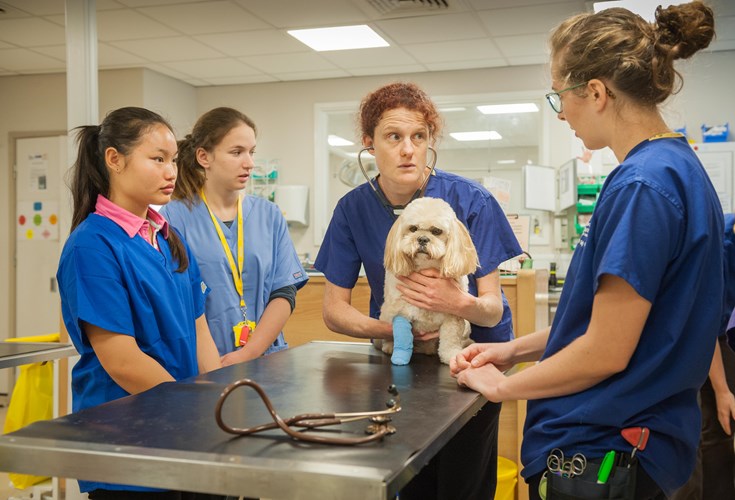 Key Information
CPD Hours: 42 hours
Course Length: Six weeks
Course Format: An intensive tutor-moderated learning experience. Resources include online presentations, electronic course notes, videos, case assessments, self-assessment quizzes and discussion forums in which participants review and discuss cases with their colleagues and the tutor
Enrol Now
This course may run again in the future. To register your interest please contact us.
Really like one-to-one interaction, opportunity to ask questions and time for concepts to sink in and be built on over time.
Course Information
Key Areas
The "shocked" patient
The approach and stabilisation of the trauma patient
The dyspnoeic emergency – assessment and stabilisation
A rational approach to fluid therapy in the emergency patient
The acute kidney injury patient
The "acute" abdomen
using point of care ultrasound (POCUS) in emergency patients
Bleeding emergencies and transfusion therapy
Nutritional support of hospitalised patients
Sepsis and new advances in management of critically ill patients
About this course
Emergencies are common in all practices, not just after hours!
Emergency cases can be some of the most fun and rewarding patients seen in veterinary practice. However, they can also be some of the more challenging and stressful patients to treat. This course will provide practitioners with a rational and logical approach to the assessment of the emergency patient.
Why do this course?
You will learn diagnostic and therapeutic approaches to common emergency and trauma cases to increase your confidence and reduce your stress levels.
Tutors
Dominic Barfield, BSc BVSc MVetMed DipACVECC DipECVECC FHEA MRCVS
Senior Lecturer in Veterinary Emergency and Critical Care
The Royal Veterinary College

Dan Chan, DVM DipACVECC DipECVECC DipACVN FHEA MRCVS
Professor of Emergency Critical Care Medicine and Clinical Nutrition
The Royal Veterinary College

Karen Humm, MA VetMB MSc CertVA DACVECC DipECVECC FHEA MRCVS
Associate Professor in Transfusion Medicine and ECC
The Royal Veterinary College