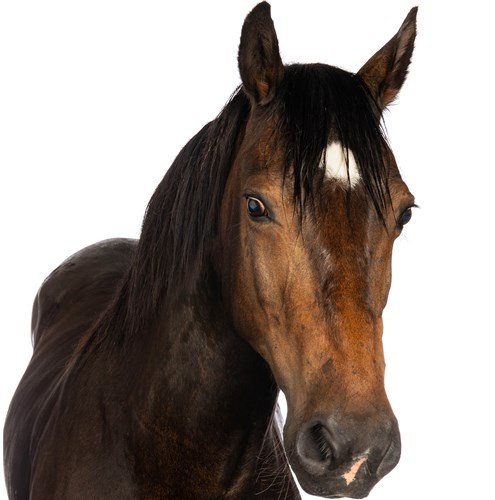 Key Information
CPD Hours: 42 hours
Course Length: Six weeks
Course Format: An intensive tutor-moderated online learning experience. Resources include online presentations, electronic course notes, case assessments, online quizzes, supplementary reading material and discussion forums in which participants review and discuss cases with their colleagues and the tutor
Enrol Now
This course may run again in the future. To register your interest please contact us.
Anyone who thinks they know everything will always be surprised by what they can still learn on a course such as this."
Course Information
Key Areas
How to take good radiographs of the different areas of the equine distal limb from the foot to the cannon bone
Assessing and improving the diagnostic quality of radiographs
Developing a systematic approach to reading radiographs
About this course
Would you like to be able to take better diagnostic radiographs of the distal limb (from foot to cannon bone) and to interpret them with more confidence?
This course will cover the essentials of equine radiography and radiology of the equine distal limb. For each area of the limb, the practical approach on how to get the best images will be shown as well as how to optimise the quality of the images with portable x-ray machines in conjunction with CR and DR systems. We will discuss radiographic anatomy and radiographic pitfalls using 3D models. Participants can assess their radiographic knowledge with the help of interactive, online quizzes.
Radiographic cases covering the most common, but also not so common, lesions will be presented for individual study, which will enhance the participants' skills in examining, detecting and describing radiographic lesions. Improvement in radiographic interpretation skills will be assessed by comparison of participant answers to model reports including illustrated images. Online group discussions will enable participants to share their opinions and experiences. Radiographic findings will be discussed in relation to their clinical significance with respect to the medical evidence available. The online format will enable participants to engage in the course in their own time to accommodate the variable working hours of equine practice.
Why do this course?
You will be involved in a multifaceted online tutored learning experience that will improve your knowledge about taking and interpreting radiographs of the foot, pastern, fetlock, metacarpus and metatarsus.
This course can be purchased on its own or as part of a series with:
Equine radiology online - the proximal limb
Equine radiology online - the head, neck and back
Discount offer: The cost of the courses are £729 for one course, £1399 for two courses or £1999 for the three courses. These discounts will automatically be calculated when the courses have been added to your shopping basket.
Course notes
In line with the RVC's environmental policy we are trying to reduce our use of paper, therefore we will not be supplying printed course notes. The course notes will be available electronically as a downloadable pdf on the course which can be printed.
Tutors
Dagmar Berner, Dr.med.vet. DipECVDI MRCVS
Lecturer in Equine Diagnostic Imaging
The Royal Veterinary College

Gabriel Manso Díaz, DVM MSc PhD DipECVDI MRCVS
Lecturer in Large Animal Diagnostic Imaging, Universidad Complutense de Madrid
Consultant in Equine Diagnostic Imaging, Royal Veterinary College

Maren Hellige, Dr.med.vet MRCVS
Senior Veterinarian in Radiology
University of Veterinary Medicine Hannover