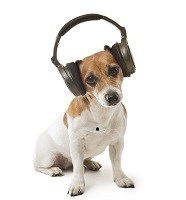 Key Information
CPD Hours: 18 hours
Course Length: Four weeks
Course Format: Webinars from our Professional Skills Webinar Plus courses
Enrol Now
This course may run again in the future. To register your interest please contact us.
Course Information
Key Areas
Webinars from the following courses:
Webinar Plus: Building resilience to the challenges and pressures of practice
Webinar Plus: Finding ways to thrive (not just survive) in veterinary practice
Webinar Plus: Euthanasia and bereavement - understanding and supporting your clients, your colleagues and yourself
Webinar Plus: Overcoming challenges to communication in practice
About this course
These Professional Skills webinars are a selection of online courses provided free to alumni during the COVID-19 pandemic. We hope there is something for everyone to watch, enabling you to learn, enhance your skills and gain some CPD hours during lockdown.
Please note: In order to purchase these webinars for free you will need to input a code during the booking process (in review orders). This code has been sent to the alumni we have on file. If you are alumni and haven't received a code, please contact the Alumni Relations Team on alumni@rvc.ac.uk
These webinars can only be booked online.
Course information
As we are all aware, being a successful, competent and fulfilled veterinarian is much more than being able to reach a diagnosis and implement successful treatment for an unwell patient, as satisfying as that can be. Every day, we call on, not just our clinical skills, but our professional skills relating to communication, ethical reasoning, professional problem solving and much more to allow us to meet the needs of our patient, our clients, our team and ourselves.
These webinars, sourced from successful CPD courses we have run at the RVC over the past couple of years and will run in the future, are aimed to support enhancement of the hugely important non-clinical skills that every veterinarian needs – focusing on communication skills, issues relating to managing our patient, the client and ourselves during challenging consultations such as euthanasia and building resilience and well-being.
Once booked you will receive an email which will detail how to view the webinars. You have four weeks in which to view these webinars from point of activation. Please note these webinars will not be available indefinitely so don't delay! When you have finished the webinars, you may request a CPD certificate.
If you require any assistance, please contact the CPD Unit at cpd@rvc.ac.uk or 01707 666865.
These webinars are taken from our Professional Skills course selection. If you would like more information on the full courses please click on the links below.
Webinar Plus: Building resilience to the challenges and pressures of practice
Webinar Plus: Finding ways to thrive (not just survive) in veterinary practice
Webinar Plus: Euthanasia and bereavement - understanding and supporting your clients, your colleagues and yourself
Webinar Plus: Overcoming challenges to communication in practice