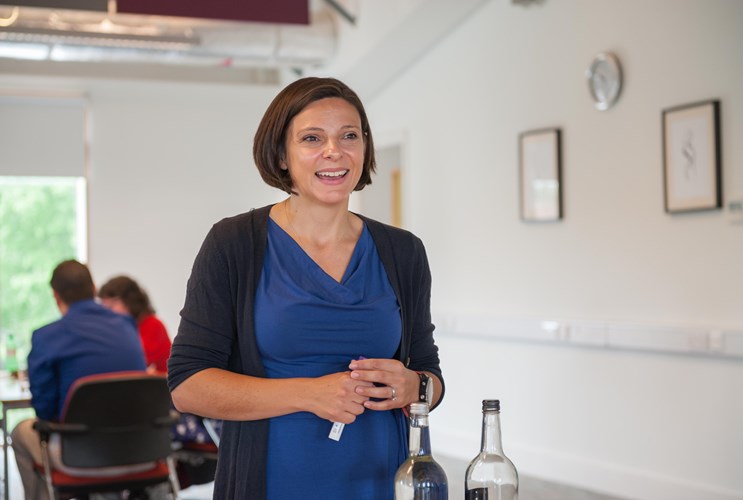 Key Information
CPD Hours: 16 hours
Course Length: Four weeks
Course Format: A mixture of one hour weekly webinars (which can be viewed live and/or as recorded versions throughout the course), online activities, videos and tutor-moderated online discussion forums
Enrol Now
This course may run again in the future. To register your interest please contact us.
I really loved the course and the way it was delivered. It's completely transformed my mindset and I have more self belief now, and the little tricks and tools I have found myself using daily have made a noticeable positive impact on me.
Course Information
Key Areas
Getting the most out of being a veterinarian: How understanding our career identity can help us achieve career satisfaction
Building resilience to challenging situations and outcomes that don't end well
Embracing conflict – how to feel positive with challenging interactions
Practice culture: What is it and how do we make a good one?
About this course
What do we mean by resilience? Can we be taught to become more resilient and improve our management of the challenges of practice? Can we support others to do so?
Veterinary practices place huge demands on veterinarians – testing on a daily basis not only their clinical skills but also their management of client needs, finances and expectations, often in emotional and stressful situations. Dissatisfaction and stress arising from unmet clinical goals, pressures from the business or highly charged conversations, be they occasional or frequent, can make us all sometimes wonder why we became vets in the first place. Building resilience to these experiences, and the skills to gain satisfaction from managing them, may not appear to be a "teachable" skill – but it is!
What you should know to be an advanced practictioner - Veterinary Business Journal - Issue 18, April 2018
Why do this course?
Through this course you will develop a better understanding of our profession, will take time to focus on why you wanted to be a vet in the first place, and enjoy discussing with peers the challenges faced in everyday practice. All of which will help to build support for the difficult days in practice, to mentor colleagues who may be facing similar issues and to regain a love for the profession we were all once so desperate to join.
The webinars will run on the following dates from 12.00pm to 1.30pm London time including a 30 minute registration and familiarisation period prior to the commencement of the lecture.
Webinar dates:
Thursday 10th September
Thursday 17th September
Thursday 24th September
Thursday 1st October
Please note that due to the current Covid-19 situation, this course has been postponed from the originally scheduled dates (1st to 28th June)
Tutors
Elizabeth Armitage-Chan, MA VetMB DipACVAA FHEA PhD MRCVS
Reader in Veterinary Education
The Royal Veterinary College