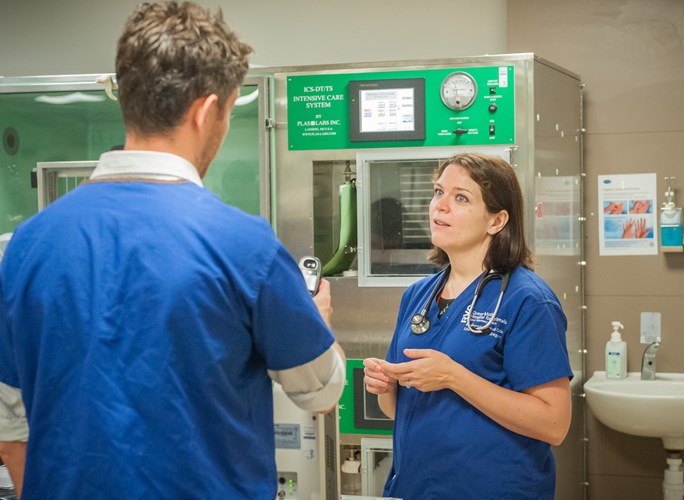 Key Information
CPD Hours: 16 hours
Course Length: Four weeks
Course Format: A mixture of two-hour weekly webinars (which can be viewed live and/or as recorded versions throughout the course), multiple choice questions, supplementary reading material and tutor-moderated online discussion forums
Enrol Now
This course may run again in the future. To register your interest please contact us.
Course Information
Key Areas
Recognition and treatment of coagulopathies
Recover guidelines for cardiopulmonary resuscitation and how to use them in your clinic
Learning from mistakes in the emergency room
Common emergencies with case examples and practical tips
About this course
Learn to deal confidently with some of the specific emergency situations that could otherwise leave you panicked.
Following on from part 1 which was run in 2018 and can be purchased as a recorded Webinar Plus course, this standalone Webinar Plus course moves beyond some of the broader emergency patient situations to drill down on common specific scenarios that are encountered in practice. Subjects to be covered include diagnosis and treatment of bleeding patients, how to perform cardiopulmonary resuscitation to currently recommended standards, what to learn from mistakes in the emergency room and a selection of titbits and tips from a range of other case examples. The course will be full of practical techniques and tips that you will be able to apply in your clinic.
The course will run for four weeks and is suitable for first opinion practitioners, those starting out on emergency duty, those looking to solidify their core emergency skill and vets returning to practice after career breaks.
Why do this course?
Whether you are a first opinion practitioner, starting out on emergency duty, looking to solidify your core emergency skills or are returning to practice after a career break, this course will help make you a more confident emergency clinician.

The webinars will run on the following dates from 12.00pm to 2.00pm London time, including a 30 minute registration and familiarisation period prior to the commencement of the lecture.
Webinar dates:
Monday 14th January
Monday 21st January
Monday 28th January
Monday 4th February
Tutors
Lindsay Kellett-Gregory, BSc BVetMed DipECVECC DipACVECC FHEA MRCVS
Specialist in Emergency Critical Care
Dick White Referrals

Duana McBride, BVSc DipACVECC MVMedSc FHEA MRCVS
Emergency and Critical Care Veterinarian