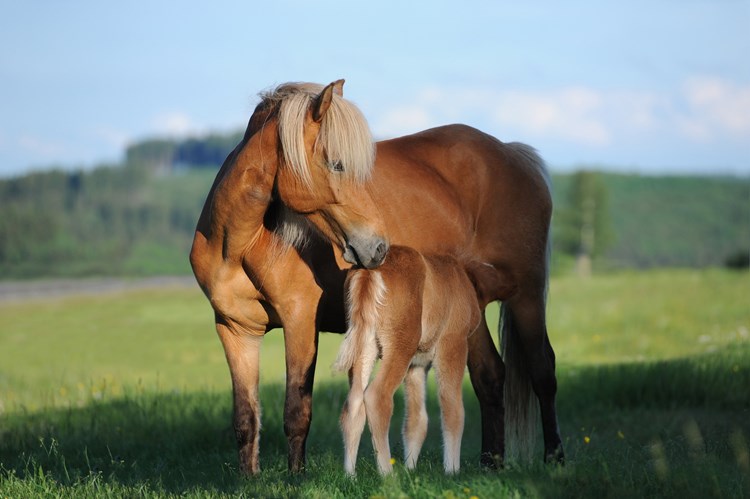 Course Information
About this course
In 2021 all lectures will be delivered as pre-recorded webinars. Please note bookings are only via the website.
Are you considering putting your mare in foal, or just interested in knowing more about pregnancy and foaling in mares? Two of the experienced stud vets from RVC Equine, Samantha Castle and Nicole Larkin, will discuss all stages of the breeding process. Starting with planning the pregnancy, through to how to achieve a successful conception both with natural covering and artificial insemination, as well as advice on looking after your pregnant mare. The lecture will also cover all you need to know about the foaling process and care of your mare and foal until weaning.
This lecture is now available to purchase and view at any time.
The other lectures in this series will be recorded on the dates below:
Through the keyhole - minimally invasive surgery Wednesday 2nd June
This horse isn't right - neurological disorders in horses Wednesday 4th August
Equine sports medicine and rehabilitation Wednesday 6th October
Don't be left out in the cold - winter health care Wednesday 1st December
Other lectures in this series that have been recorded and are now available to purchase and view at any time:
The heart of the matter - equine cardiology
£10 per webinar or buy six, get two free. Offer ends 2nd February.
Tutors
Samantha Castle,
Equine Veterinary Surgeon
The Royal Veterinary College

Nicole Larkin, BVSc MVS MACVS MRCVS
Equine Veterinary Surgeon
The Royal Veterinary College