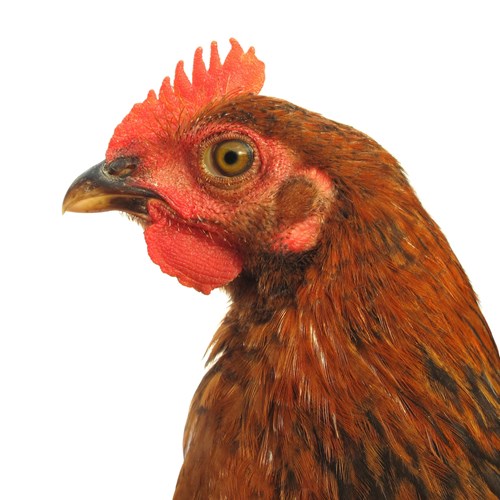 Key Information
CPD Hours: 16 hours
Course Length: Four weeks
Course Format: A mixture of two-hour weekly webinars (which can be viewed live and/or as recorded versions throughout the course), comprehensive notes, quizzes, case studies and tutor moderated online discussion forums
Enrol Now
This course may run again in the future. To register your interest please contact us.
Victoria is a brilliant tutor. I learnt so much from this course and won't have that feeling of dread every time I see a chicken booked in for me now!
Course Information
Key Areas
Understanding reasons for, and resolving, welfare pitfalls
Welfare, husbandry and health
Normal attributes and relevant anatomy of poultry species
Diagnostics
Current diseases: avian influenza
Common diseases, treatment, prophylaxis and vaccines
Relevant medicines legislation including notifiable diseases
Emergency and critical care, euthanasia
Anaesthesia and analgesia
Surgery
About this course
Help, it's a sick chicken! What advice can I give the owner? Is there any treatment?
During this online course topics covered will include anatomy, husbandry, history taking, positive signs of health, correct handling, diagnostic tests, drug administration, reproductive problems, common medical conditions including external and internal parasites, notifiable diseases, nutritional disorders, poisons and toxins, fracture repair, vaccination, emergency and critical care, anaesthesia and analgesia, euthanasia and both pedigree and ownership identification. Also avian influenza will be discussed, plus lockdown measures and tips on how to keep poultry happy in lockdown.

An introduction to the poultry industry will be discussed for completeness and how it impacts and supports the backyard keeper.
Why do this course?
You will gain greater confidence in advising about poultry welfare and correct handling as well as enhance your poultry medicine and surgery skills. Species covered include chickens, pheasants, turkeys, domestic waterfowl and ornamental waterfowl.
The webinars will run on the following dates from 12.00pm to 2.00pm London time.
Webinar dates:
Thursday 28th April
Thursday 5th May
Thursday 12th May
Thursday 19th May