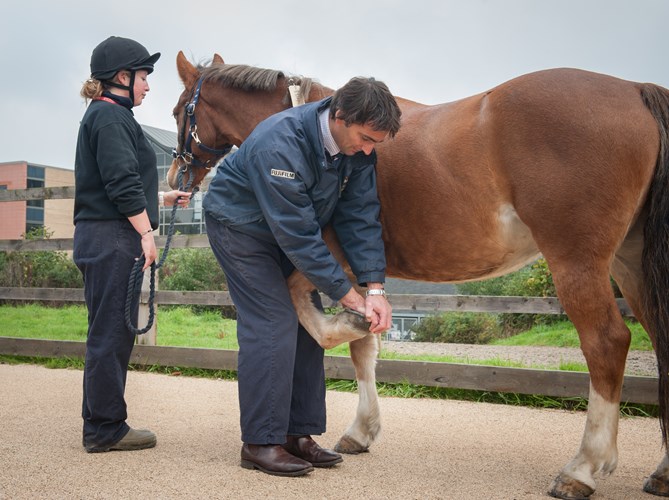 Key Information

Equine Lecture

Recorded Equine Lecture
Course Length: Two hours
Course Information
About this course
These lectures are designed for horse owners, riders and anyone with a passion for horses.
Now available as a recorded lecture. Please note bookings are only via the website.
Jason Tupper and Samantha Castle from the RVC Equine Practice have a wealth of experience in vetting horses and assessing their suitability for purchase. In this lecture, they talk about the potential pitfalls of buying a horse and give you lots of top tips on what questions to ask, what you must look out for, and what things to check, when trying horses to potentially purchase.
They also describe what is involved in 2 and 5 stage vetting examinations, the pros and cons of additional x-rays, and why blood samples are essential.
Lectures in this series available to book as recordings are::
Headshaking and Seizures
Pain in horses
Gastrointestinal Anatomy
Tutors
Jason Tupper, MA VetMB CertEP MRCVS
Head of Equine Practice
The Royal Veterinary College