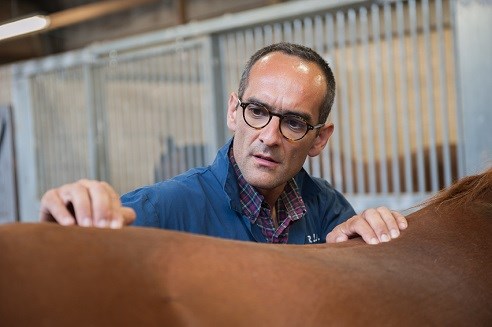 Key Information

Equine Lecture

Recorded Equine Lecture
Course Length: Two hours
Course Information
About this course
These lectures are designed for horse owners, riders and anyone with a passion for horses.
Now available as a recorded lecture. Please note bookings are only via the website.

Pain has undesirable consequences for a horse's health and well-being but because horses are prey animals they are very good at masking the symptoms of pain. Kata Veres-Nyeki, Lecturer in Anaesthesia and Analgesia at RVC Equine, will explain how pain can be assessed through a horse's behaviour and facial expressions, and give practical advice on how owners can detect whether their horse is in pain.
Rose Tallon, Resident in Equine Medicine, will describe the full range of different options for treating pain in horses - it's not just bute! As well as the various drug options available, she will explain how a holistic approach with non-pharmaceutical interventions can be of benefit.
Lectures in this series available to view as recordings are:
Buying a horse
Gastrointestinal anatomy
Headshaking and seizures

Tutors
Kata Veres-Nyeki, Dr.med.Vet, DipECVAA, PhD, FHEA, MRCVS
Lecturer in Anaesthesia and Analgesia
The Royal Veterinary College