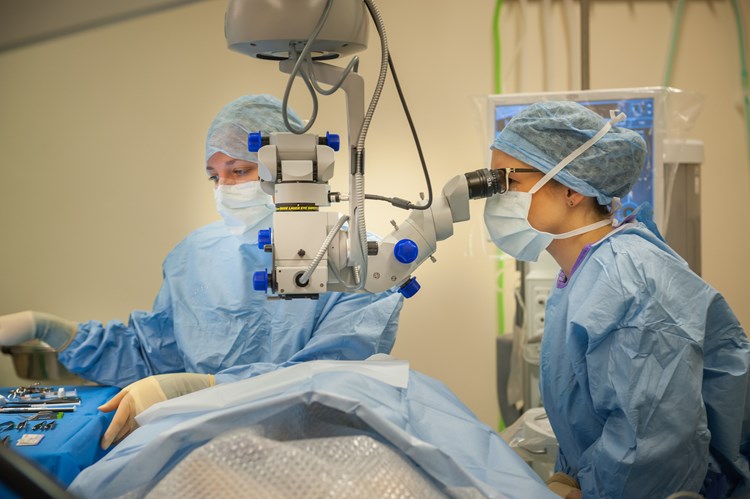 Key Information
CPD Hours: 2 hours
Course Length: Two hours
Course Format: Recorded webinar with a live Q&As session with the lecturer at 7.30pm plus access to the recording for 2 weeks
Course Information
Key Areas
How to examine an eye
Glaucoma and acute blindness
Melting ulcer
Lens luxation
Foreign bodies, corneal laceration
Blunt trauma
Proptosis
Retrobulbar disease
About this course
The blue, the blind, the wet or the red eye can all present as ocular emergencies? Help! What can I do?
Ocular emergencies can be alarming but often irreversible blindness can be avoided with prompt and appropriate treatment. This webinar will use a case-based approach to help you recognise and manage the most common medical and surgical ophthalmic emergencies seen in general practice. The focus will be on providing different treatment options, particularly immediate stabilisation.
Why do this course?
Many general practitioners are frightened of eye disease, especially ocular emergencies. This webinar will give you tools to help you gain more confidence and to provide first line help to manage ocular emergencies.
This will be a pre-recorded webinar with a live Q&As session with the lecturer at 7.30pm London time including a 15 minute registration and familiarisation period prior to the commencement of the lecture. Plus access to the recording for two weeks.
Tutors
Christiane Kafarnik , Dr.med.vet PhD DipECVO MRCVS
Lecturer in Ophthalmology
The Royal Veterinary College