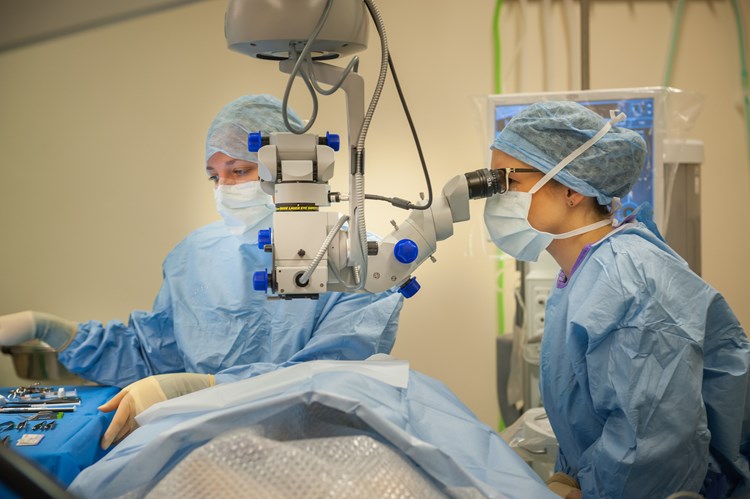 Key Information
CPD Hours: 2 hours
Course Length: Two hours
Course Format: Live webinar with Q&As session with the lecturer at 12pm plus access to the recording for 2 weeks
Enrol Now
This course may run again in the future. To register your interest please contact us.
Course Information
Key Areas
Glaucoma, acute blindness
Melting ulcer
Lens luxation
Foreign bodies, corneal laceration
Blunt trauma
Proptosis
Retrobulbar disease
About this course
That eye looks gross – help!
Many general practitioners are frightened of eye disease, especially ocular emergencies and often irreversible blindness can be avoided with the prompt and correct treatment approach. This webinar is a case-based approach to recognising and managing ophthalmic emergencies. The focus will be on providing different treatment options, particularly immediate stabilisation.
The most common ocular emergencies in small animals encountered in general practice will be covered in a practical approach. Tips will be given when referral is not possible. Topics covered include medical and surgical emergencies.
Why do this course?
This webinar is a practical guideline for the work up of ocular emergencies. It will give you examination tools to hand to gain more confidence and will provide first line help to manage ocular emergencies.
This webinar will take place from 12pm - 2pm London time with the opportunity for Q&As at the end of the webinar. Plus access to the recording for two weeks.
Recorded version will be available to purchase for £30 approximately two weeks after the live course date.
Tutors
Christiane Kafarnik , Dr.med.vet PhD DipECVO MRCVS
Lecturer in Ophthalmology
The Royal Veterinary College

Amy Andrews, BVetMed BSc PGDipVCP MRCVS
Resident in Veterinary Ophthalmology
The Royal Veterinary College