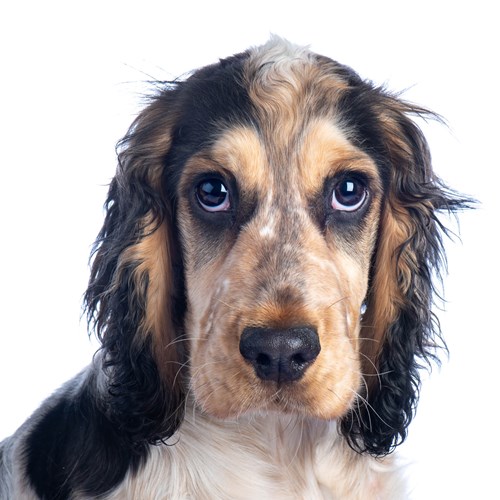 Key Information
CPD Hours: 16 hours
Course Length: Four weeks
Course Format: A mixture of weekly pre-recorded webinars (which can be reviewed throughout the course), live weekly Q&A sessions with the tutor, self-assessment exercises, supplementary reading material and tutor-moderated online discussion forums
Course Information
Key Areas
Defining abuse
Identifying animal abuse in veterinary practice
Case studies including hoarding, neglect, sexual abuse, violence
Legislation designed to protect animal welfare
Resources for veterinary professionals
Veterinary social work
The link between animal and human abuse
Impacts and support for victims and front-line staff (rescue, rehabilitation, compassion fatigue, burn out, PTSD)
About this course
Have you ever encountered patients showing signs of neglect or presenting with what appear to be non - accidental injuries? Are you aware of the relevant legislation in place to protect animals from abuse and suffering? Would you like to know more about what you can do to help if you suspect your patients or human clients are victims of abuse?
Animal welfare legislation makes it a criminal offence to cause unnecessary suffering to an animal. Everyone responsible for an animal, including owners and veterinary professionals, has a duty of care to protect that animal's health and welfare. This duty of care is also clearly stated in the declaration of admission to the RCVS. Compromised welfare, which leads to unnecessary animal suffering, can have numerous causes ranging from unintentional neglect to intentional cruelty. Unintentional neglect can often be easy for veterinary staff to detect, for example clients might admit to feeding an inappropriate diet because they didn't know any better. It is then relatively straightforward to intervene and address this neglect by providing the client with appropriate information. Intentional cruelty on the other hand can be much more difficult to identify, and even when cruelty is suspected many frontline veterinary staff may not know what steps they can or should take to intervene on an animal's behalf.
Why do this course?
This course aims to provide you with an understanding of what constitutes abuse, and an overview of the legal and extra-legal ways in which animal abuse can be defined, measured, punished and prevented. You will be invited to explore the obligations veterinary professionals have towards protecting the animals in their care, and consider how to negotiate potential conflicts that might arise around safeguarding animal welfare, maintaining client confidentiality and disclosing examples of compromised welfare. You will also examine the links between animal cruelty and inter-human violence. Animal abuse will be explored through sociological, psychological, anthropological and philosophical lenses to develop a multi-disciplinary anthrozoological perspective that speaks to the needs and interests of animal patients whose welfare is at the core of contemporary veterinary practice, their human guardians, and frontline veterinary staff who have a vital role to play in identifying and preventing animal abuse
This course can be purchased on its own or as part of a series with:
Webinar Plus: Anthrozoology for veterinary professionals
Webinar Plus: Healthy and happy animals: Welfare beyond the five freedoms
Course fee: £379 for one course, £699 for two courses or £999 for all three. Discount will be applied at checkout.
The webinars for this course will be pre-recorded and can be viewed as recorded versions throughout the course. A live Q&A session with the tutor will run on the following dates at 12pm London time.
Live Q&A dates:
Wednesday 9th November
Wednesday 16th November
Wednesday 23rd November
Wednesday 30th November
Tutors
Samantha Hurn , PhD
Associate Professor and Programme Director MA and PhD Anthrozoology
University of Exeter

Fenella Eason, PhD
Associate Lecturer Anthrozoology
University of Exeter

Jessica Gröling, PhD
Associate Lecturer Anthrozoology
University of Exeter

Ruth Serlin, BVetMed CertVA PGCAP FHEA MRCVS
Lecturer in Veterinary Professionalism
The Royal Veterinary College