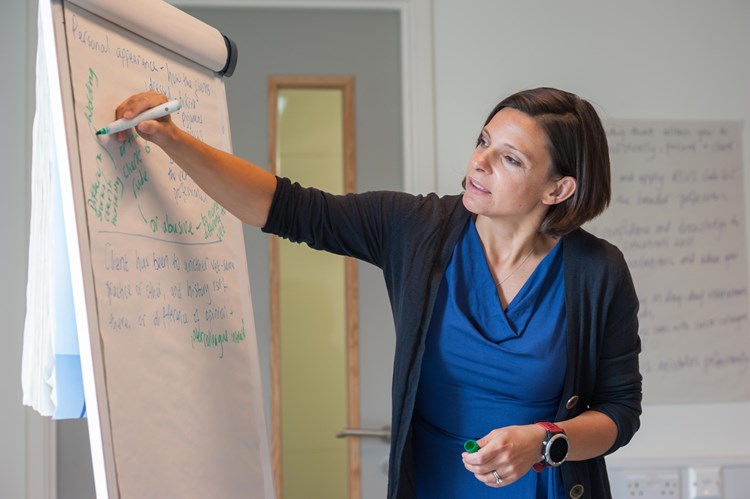 Key Information
CPD Hours: 16 hours
Course Length: Four weeks
Course Format: A mixture of one-hour weekly webinars (which can be viewed live and/or as recorded versions throughout the course), and tutor-moderated online discussion forums
Enrol Now
This course may run again in the future. To register your interest please contact us.
I would recommend it to all practices [who host EMS students] to have one staff member do the course.
Course Information
Key Areas
What makes a good teacher? Setting expectations for the newly arrived student or graduate
Students and new graduates in the clinic – the highs and lows of workplace teaching
How do I teach…? Teaching practical skills and clinical reasoning
When it's time to go – assessing and providing helpful feedback
About this course
Have you ever wondered what you should be teaching EMS students? Do you have concerns about how you are mentoring new graduates?
Welcoming students into your practice can be fun and rewarding, not to mention offering a valuable service to veterinary education and thus the profession. But how can you make sure this is a positive experience? What do the students need to know, and how do you go about teaching them? This course aims to answer this and other questions about the challenges and benefits of students in the workplace and new graduates.
Why do this course?
You will gain greater insight into the challenges and opportunities of workplace learning and develop useful strategies for supporting learning within your practice. This will enhance your experience as a teacher and mentor which will not only be relevant to supporting EMS students but also new graduates.
Delegates purchasing this course will be given free access to the Webinar: Supporting students with specific learning differences in the veterinary workplace
The webinars will run on the following dates from 12.00pm to 1.30pm London time including a 30 minute registration and familiarisation period prior to the commencement of the lecture.
Webinar dates:
Tuesday 25th February
Tuesday 3rd March
Tuesday 10th March
Tuesday 17th March
Tutors
Elizabeth Armitage-Chan, MA VetMB DipACVAA FHEA PhD MRCVS
Reader in Veterinary Education
The Royal Veterinary College

Jane Tomlin, BSc BVetMed CertSAS DipECVS MRCVS
Assistant Director of EMS
The Royal Veterinary College