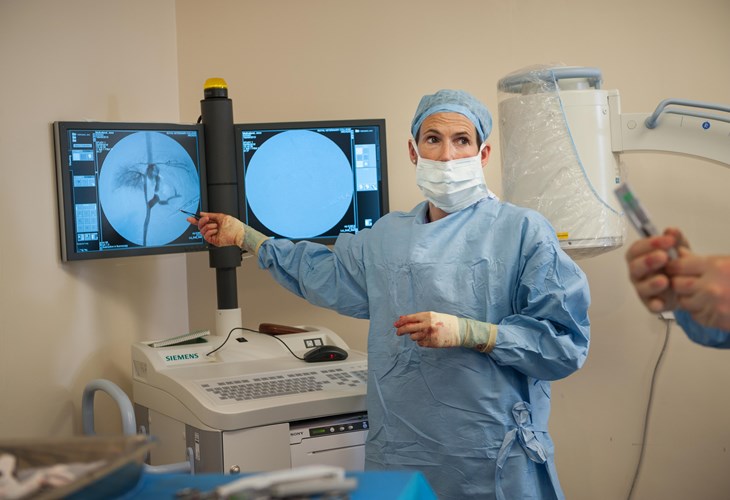 Key Information

Webinar Plus

Online course with optional practical day
CPD Hours: 16 hours
Course Length: Four weeks with optional practical day
Course Format: A mixture of two-hour weekly webinars (which can be viewed live and/or as recorded versions throughout the course), videos, self-assessment quizzes, case studies, and tutor-moderated online discussion forums. Practical day onsite using cadavers
The extra videos were very helpful because in many cases "you don't get it unless you see it" especially when it comes to surgery and techniques.
Course Information
Key Areas
Putting your best foot forward – how to prepare for surgery and tips for neutering
Maximising your exploratory laparotomy – avoid the "peak and shriek!"
Principles of gastrointestinal surgery and management intestinal foreign bodies
Help, it's my first GDV case – what do I do?
About this course
Would you like to improve your surgical skills and improveyour confidence in the operating theatre?

During this course, participants will review surgical principles and step-by-step guides to performing surgeries commonly encountered in first opinion practice. There will be an optional onsite practical cadaver session, Soft tissue surgical principles practical day for Webinar Plus course on Thursday 29th November to consolidate learning. This will allow delegates to practice the techniques learned on the course and identify any questions they may have.
Why do this course?
The course will provide you with a solid foundation to review, consolidate and update your knowledge of surgical principles and commonly performed techniques. This practical session will be a great way to practice the most common first opinion surgeries encountered.
Discount offer:
If booked with the Soft tissue surgical principles practical day for Webinar Plus course course (taking place on Thursday 29th November) there is a discounted fee (£349 for online course, £599 for practical courses, £898 if booked together). The discount for booking both courses will automatically be calculated when the courses have been added to your shopping basket.
Tutors
Nicola Kulendra, BVetMed MVetMed CertVDI DipECVS FHEA MRCVS
Lecturer in Small Animal Surgery
The Royal Veterinary College

Vicky Lipscomb, MA VetMB CertSAS DipECVS FHEA MRCVS
Associate Professor of Soft Tissue Surgery
The Royal Veterinary College