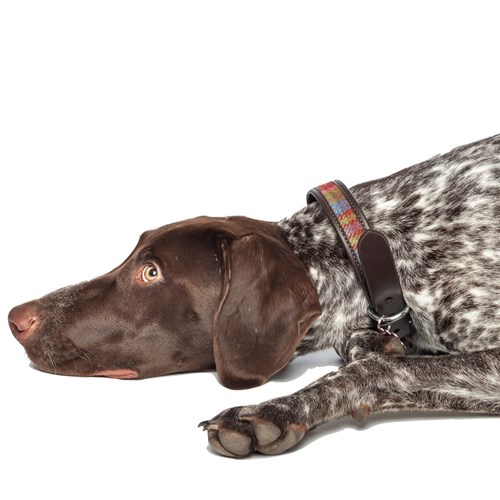 Key Information
CPD Hours: 42 hours
Course Format: Lectures, case-based discussions and practical sessions
Enrol Now
This course may run again in the future. To register your interest please contact us.
I think for any surgeon who wants to embark on laparoscopic surgery this is the course to attend. I don't think you can find a comparative available course that comes close.
Course Information
Key Areas
Development of the unique set of psychomotor skills required for laparoscopic surgery
Practical hands-on experience of laparoscopic surgeries including neutering, gastropexy, liver biopsy, bile aspirate, abdominal exploration, gastrointestinal biopsies and cystotomy.
About this course
We plan to run this course as per the dates below. The RVC is committed to providing a safe learning environment for all our students so we may be required to make changes to course provision depending on the COVD-19 situation.
Are you interested in adding laparoscopy to the services you can offer your patients?
Laparoscopy can be used to perform ovariectomy, ovariohysterectomy and cryptorchidectomy, but also abdominal exploration, gastrointestinal biopsies, liver biopsies, bile aspirates, prophylactic gastropexy and much more. Laparoscopy improves patient outcomes compared to conventional open surgery.
Smaller surgical wounds result in faster return to normal activities.
Decreased pain results in faster recovery from anaesthesia.
Magnification, direct illumination plus improved access to diseased organs makes technical surgeries easier to perform.
Use of state-of-the-art technologies decreases risk of bleeding and other surgical complications, making surgery safer.
Laparoscopy requires a unique psychomotor skill set. This skill set includes video eye-hand coordination, instrument manipulation about a single pivot point and adaptation to a 2-D monitor display and a reduced field of view. All require us to relearn depth perception and spatial awareness.
To achieve laparoscopic competency, the surgeon ideally needs to practise psychomotor skills in a controlled environment, outside the operating room. This affords the opportunity for rapid and sustained skill acquisition in a safe, ethical and friendly environment. Such training will maximise your chances of success and reduce risk to your patients as you start out on your laparoscopic journey.
This is a 3-stage course.
Stage 1: Monday 19th April 9:30am - 1:00pm (London time)- live synchronous webinar
Stage 2: Various dates in-between Monday 3rd May to Friday 9th July at the Royal Free Hospital Simulation Centre
Stage 3: Recorded lectures with a Q&A evening on Tuesday 13th July and a practical onsite day on Friday 16th July (onsite date is subject to change)
The first stage is a half-day webinar. We will introduce you to the purpose of laparoscopic surgery in veterinary medicine; the kit required for laparoscopic surgery; and laparoscopic psychomotor skills training,
The second stage is a laparoscopic psychomotor skills course completed over a 60-day period at the Royal Free Hospital Medical Simulation Centre. You will use state-of-the-art, virtual reality, high fidelity, laparoscopic simulators. This course includes: an introductory session; 16 to 25 one-hour, self-directed, training sessions; 3 to 4 one-on-one formative assessments; and a final summative assessment. Introductory sessions and assessments are arranged by appointment. Delegates are free to complete the training sessions at their own convenience: the simulation centre is open 24 hours a day, 7 days per week.
The third stage includes a one-day online lecture series in small animal laparoscopic surgery, complemented by one-day of on-site cadaver practicals at the RVC.
Stage two is fundamental to this course, so please consider your access to the Royal Free Hospital and commitment to laparoscopic surgery before signing up. All prospective applicants should contact Karla Lee (klee@rvc.ac.uk). In order to access the Royal Free Hospital all delegates will need to provide a CV and two references.
Why do this course?
This course is designed to launch your "key hole" surgery journey. You will develop the psychomotor skills for laparoscopic surgery by a distributed practice training programme, proven to be 'the most effective method to acquire and retain long-term surgical skills' (Dr Pasquale Berlingieri).
Tutors
Pasquale Berlingieri, MBBS PhD
Head of Screen-Based Simulation Centre,
Royal Free Hospital

Rosanne Jepson, BVSc MVetMed PhD DipACVIM DipECVIM-CA FHEA MRCVS
Associate Professor in Small Animal Internal Medicine
The Royal Veterinary College

Karla Lee, MA VetMB PhD CertSAS DipECVS PGCAP FHEA MRCVS
Associate Professor in Small Animal Surgery
The Royal Veterinary College

Andrew Phillips, BVetMed MVetMed DipECVS FHEA MRCVS
Specialist in Small Animal Surgery
Eastcott Referrals

Kata Veres-Nyeki, Dr.med.Vet, DipECVAA, PhD, FHEA, MRCVS
Lecturer in Anaesthesia and Analgesia
The Royal Veterinary College

Proudly supported by: