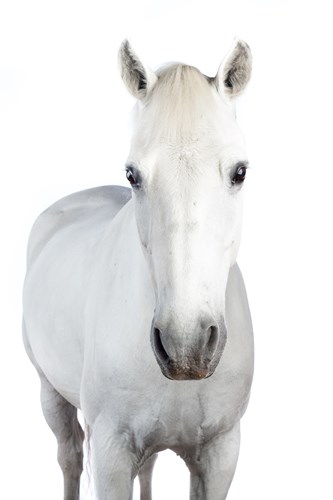 Key Information
CPD Hours: 2 hours
Course Length: Two hours
Course Format: Recorded webinar with a copy of the webinar slides provided
Course Information
About this course
Familiarise yourself with the most recent diagnostic and therapeutic approaches to tendon injuries in the horse.
Tendon injuries remain one of the most common orthopaedic injuries in the athletic horse. The most frequently encountered injuries affect the weight‐bearing tendons of the distal forelimb. This webinar covers aspects of diagnosis and management most relevant to the equine practitioner.
The aim of this webinar is to optimise the delegate's approach to this common disease with a view of expanding their diagnostic potential and selecting rational evidence‐based treatment strategies.
It will address important aspects of the clinical examination and the use of ultrasonography, in particular with reference to additional techniques that can be applied using the same ultrasound equipment that is available to practitioners, such as off‐incidence and Doppler imaging. The second half of the webinar covesr therapeutic approaches with the strongest scientific evidence which will include optimising rehabilitation protocols for successful return to athletic activity.
This webinar was part of the Fundamentals of equine practice – lameness series that ran in 2019. The other webinars in this series are:
Shoeing for different conditions
Diagnosis and management of common foot conditions
Practical guide to the use and interpretation of nerve and joint blocks
Investigation of poor performance
The approach to the swollen joint
A practical approach to the diagnosis and management of back and sacroiliac pain
Equine laminitis
A convenient and flexible way to earn some CPD hours without leaving home is to select webinars to view from our extensive library of recorded webinars. They are great value for busy practitioners seeking quality CPD at a time of their choice. Participants will receive a handout (slides and/or notes) to support their viewing session and a CPD certificate.
Participants gain access to the webinar for two weeks which allows them to view it at their leisure and convenience as well as review aspects as needed to enhance their learning.
Members of the BVA Young Vets Network receive a 50% discount on our recorded webinars (subject to availability – ten discounted places available per webinar per year).
Tutors
Roger Smith, MA VetMB PhD DEO ECVDI LAIA DipECVSMR DipECVS FHEA FRCVS
Professor of Equine Orthopaedics
The Royal Veterinary College