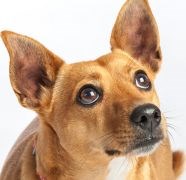 Key Information
CPD Hours: 2 hours
Course Length: Two hours
Course Format: Live webinar with an opportunity for Q&As with the lecturer plus access to a recorded version for two weeks
Enrol Now
This course may run again in the future. To register your interest please contact us.
Course Information
Key Areas
Factors that prevent adequate control of pruritus
The main therapeutic options for canine atopic dermatitis
About this course
What next for an itchy dog with atopic dermatitis that is not doing well enough on treatment?
Canine atopic dermatitis is recognised as having significant impact on welfare over the lifetime of a patient. Whilst the general principles of treatment of canine atopic dermatitis have remained unchanged, the major advances in the treatment options for pruritus and inflammation associated with this disease in recent years have therefore been a welcome development. Yet the wealth of treatment choices can feel confusing, and satisfactory control of the disease remains a challenge in some patients. This webinar will propose approaches to the itchy dog that is not doing well enough on treatment.
Why do this course?
You will learn to recognise when a change of approach is needed, to identify factors that prevent adequate control of pruritus and to choose therapeutic strategies to address those factors.

The webinar will run from 12.00pm to 2.00pm London time including a 30 minute registration and familiarisation period prior to the commencement of the lecture.
Recorded versions will be available to purchase for £30 approximately two weeks after the completion of all live webinars
Tutors
Anke Hendricks, DrMedVet CertVD DipECVD PGCertAP FHEA MRCVS
Associate Professor in Veterinary Dermatology
The Royal Veterinary College