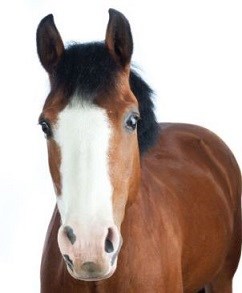 Key Information
CPD Hours: 16 hours
Course Length: Four weeks
Course Format: A mixture of pre-recorded webinars (which can be reviewed throughout the course), live weekly Q&A sessions with the tutors, self-assessment exercises, case-based discussions, supplementary reading material and tutor-moderated online discussion forums
Enrol Now
This course may run again in the future. To register your interest please contact us.
Course Information
Key Areas
Parasitic and infectious itchy skin diseases
Non allergic causes of pruritus
Diagnosing allergic skin disease
Long term management of allergic patients
Use of glucocorticoids in the horse
Sweet itch
Sarcoids
Melanomas
Neoplastic differential diagnoses
Non-neoplastic skin tumours
About this course
What's the current approach to equine skin diseases? Find out how to accurately diagnose and effectively manage skin conditions in horses.
This course has been designed to provide practitioners with the tools to work up and effectively manage the array of skin conditions encountered in horses. Pruritus in the horse will include an overview of differential diagnoses and practical tips on diagnostic tests. Management options for allergic patients and a summary of the evidence and controversies of glucocorticoid therapy will be discussed. Skin lumps and bumps will include a latest update on diagnosis and management of sarcoids and melanoma. An overview of nodular skin disease and skin tumours will be presented for an informed approach to skin lumps and owner's concerns.
Why do this course?
This course is aimed at new graduates and advanced practitioners alike. You will be informed about the latest research which will provide you with an effective, up-to-date approach to equine skin diseases. The focus will be on practical yet thorough diagnostic workups and practical treatment options.
The webinars for this course will be pre-recorded and can be viewed as recorded versions throughout the course. A live Q&A session with the tutor will run on the following dates at 2pm London time including a 15 minute registration and familiarisation period prior to the commencement of the session.
Live Q&A dates:
Wednesday 3rd November
Wednesday 10th November
Wednesday 17th November
Wednesday 24th November
Tutors
Ross Bond, BVM&S PhD DVD DipECVD MRCVS
Professor of Veterinary Dermatology
The Royal Veterinary College

Andy Fiske-Jackson, BVSc MVetMed DipECVS FHEA MRCVS
Associate Professor of Equine Surgery
The Royal Veterinary College

Mike Hewetson, BSc BVSc CertEM DipECEIM MRCVS
Associate Professor in Equine Medicine (Clinical Educator Track)
The Royal Veterinary College

Anette Loeffler, DrMedVet PhD DVD DipECVD MRCVS
Professor of Veterinary Dermatology
The Royal Veterinary College

Nicola Menzies-Gow, MA VetMB PhD DipECEIM CertEM(Int.med) FHEA MRCVS
Professor in Equine Medicine
The Royal Veterinary College