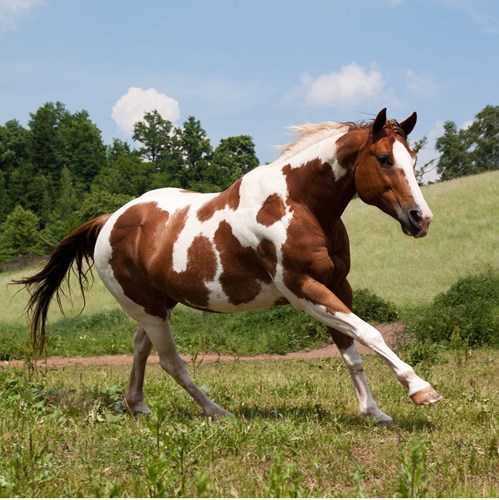 Key Information
CPD Hours: 16 hours
Course Length: Four weeks
Course Format: A mixture of pre-recorded webinars (which can be reviewed throughout the course), live weekly Q&A sessions with the tutors, self-assessment exercises, case-based discussions, supplementary reading material and tutor-moderated online discussion forums
Enrol Now
This course may run again in the future. To register your interest please contact us.
Course Information
Key Areas
Evaluation of wounds
Field approach to the fractured limb
Hock and carpal injuries
Castration complications
Colic - surgical vs. medical
Assessment of the recumbent horse
Ocular emergencies
The weak neonatal foal
About this course
Does your heart sink when you get called to an emergency in the field? Want to feel more confident in tackling an array of different equine emergencies?
This course will cover common emergencies any equine practitioner may encounter in the field from the basic diagnostic approach to decision making for treatment or referral and situation management - from wounds to foals, from fractures to castration complications. Participants will have the opportunity to discuss case scenarios during two interactive case discussion sessions. Furthermore, all participants are welcome to bring any case examples, radiographs etc. to use in these sessions.
Why do this course?
You will be provided with a practical and effective approach to a large array of equine emergencies. Equipped with this knowledge you will gain more confidence in dealing with a range of emergency situations in the field.
The webinars for this course will be pre-recorded and can be viewed as recorded versions throughout the course. A live Q&A session with the tutor will run on the following dates at 2.30pm London time including a 15 minute registration and familiarisation period prior to the commencement of the session.
Live Q&A dates:
Wednesday 16th June
Wednesday 23rd June
Wednesday 30th June
Wednesday 7th July
Tutors
David Bolt, Dr.med.vet MS DipACVS DipECVS ECVDI LAIA FHEA MRCVS
Senior Lecturer in Equine Surgery
The Royal Veterinary College

Bettina Dunkel, DVM PhD DipACVIM DipACVECC DipECEIM FHEA MRCVS
Associate Professor in Equine Medicine
The Royal Veterinary College

Andy Fiske-Jackson, BVSc MVetMed DipECVS FHEA MRCVS
Associate Professor of Equine Surgery
The Royal Veterinary College

Mike Hewetson, BSc BVSc CertEM DipECEIM MRCVS
Associate Professor in Equine Medicine (Clinical Educator Track)
The Royal Veterinary College

Nicola Lynch, MVB CertAVP MVetMed MRCVS
Staff Clinician in Equine Surgery
The Royal Veterinary College

Melanie Perrier, Dr.med.vet DipDACVS DipDECVS CERP MRCVS
Lecturer in Equine Surgery
The Royal Veterinary College