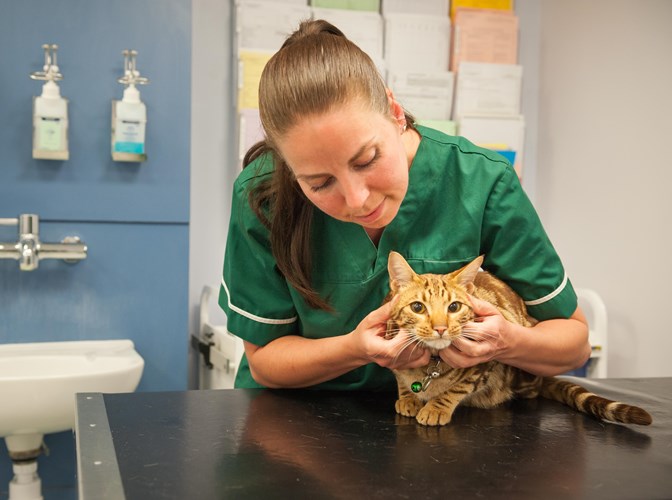 Key Information
CPD Hours: 12 hours
Course Length: Four weeks
Course Format: A mixture of one hour weekly webinars (which can be viewed live and/or as recorded versions throughout the course), quizzes, discussion forums to share experiences and opinions, mini tasks that include a short assignment to review or improve literature within your own practice and supplementary reading
The course gave me a better understanding of oncology and what we can do in practice as nurses, as well as making improvements to what we already do.
Course Information
Key Areas
Understanding cancer and paraneoplastic syndromes
The diagnostic approach to cancer
Treatment options and chemotherapy clinics
Adverse events and oncological emergencies
Quality of life assessment, pain management and palliative care
About this course
Would you like to diversify your knowledge of oncology nursing and use that understanding to improve the experience of your cancer patients and clients?
Treating animals diagnosed with cancer is becoming more common in veterinary medicine as many owners now find chemotherapy, surgery and radiation acceptable treatments when exploring the options for their pets. Veterinary nurses can be vital assets to the veterinary practice by administering chemotherapy treatments, providing informative guidance on safe practice and offering caring, compassionate support to the patient and family through their cancer journey.
This course aims to help veterinary nurses develop a greater appreciation of the needs of cancer patients and those of the owners and caregivers within the practice.
Why do this course?
You will develop invaluable knowledge that will maximise your nursing abilities for patients undergoing cancer care in your practice.
The webinars will run on the following dates from 12.00pm to 2.00pm London time including a 30 minute registration and familiarisation period prior to the commencement of the lecture.
Webinar dates:
Wednesday 6th November
Wednesday 13th November
Wednesday 20th November
Wednesday 27th November
Tutors
Nicola Read, PgC(Onc) DipAVN(Med) AFHEA RVN
Head Oncology Nurse
The Royal Veterinary College